Youthful Looking Hands… Instantly
Do your dry, spotted, and veiny hands belie an otherwise youthful appearance? That's a thing of the past. Uncover smooth and youthful-looking hands with Nude Beautique's revolutionary new Skin Tightening treatment.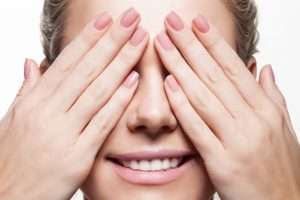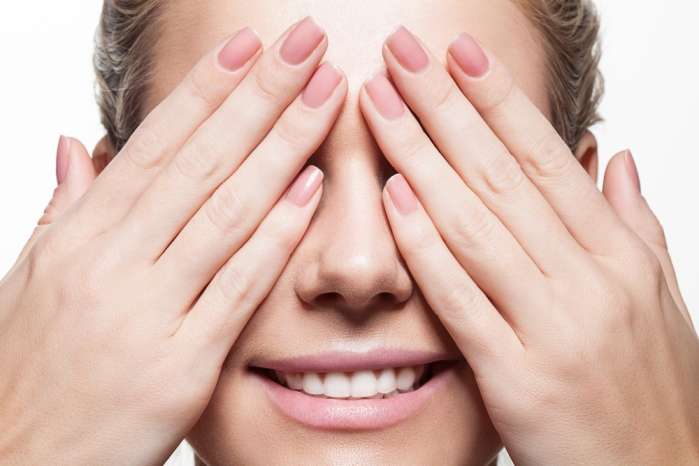 If the eyes are the window to your soul, then your hands are the window to your age. Sun damage, dryness, and exposure to chemicals can wreak havoc on your hands, making you appear older than you are.
There's no covering them in makeup or hiding them in your pockets — your hands are always front and center, not to mention one of the first things people notice when meeting you. Due to constant exposure, skin on the hands loses collagen at a much faster rate than elsewhere on your body.
As early as 20 years old, your hands may begin to show signs of aging — and there's only so much you can do on your own to remedy the situation. Sure, you can apply hand cream for nourishment and hydration, take supplements, and shield hands from the sun, but that will only take you so far. Meanwhile, current medical approaches, such as injecting synthetic fillers into the hands, will only improve skin temporarily and can be prohibitively expensive.
Luckily, Nude Beautique has introduced a revolutionary new treatment that will recover youthful looking hands: Skin Tightening treatments. Although it's more publicized for the face and neck, it actually also does wonders on hands.  As the best beauty salon in Central HK and Causeway Bay HK, we're always on the lookout for innovative solutions that will improve skin texture and appearance — and our Skin Tightening treatment for hands is no different.
Using our state-of-the-art, FDA-approved Syneron's ReFirme machine, our skilled therapists revitalize and improve the skin on your hands with laser skin tightening technology. Laser skin tightening is a non-surgical therapy that harnesses heat, light and bi-polar radio frequency to penetrate skin cells and increase collagen production. The more collagen in your skin, the smoother and more youthful hands will look.
After even the first treatment, you will see a noticeably younger looking hands. And after just four treatments? Your skin will look naturally youthful, and feel significantly smoother. Better yet, there is no downtime or scarring and the results will only continue to improve with time.
Take a look below. These are before and after photos taken of a 28 year old after only 1 skin tightening session.  Image what it can do for your hands!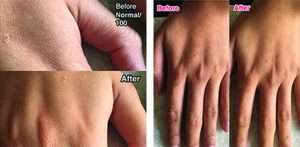 For more information on the technology and benefits of Skin Tightening, please click here.