5 Beauty Tips Before The Party Season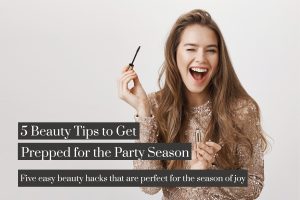 Look and feel your best during the year-end holidays with these five easy beauty hacks that are perfect for the season of joy.
As 2019 draws to a close, it is time to take stock of an eventful year and indulge in some celebrations. Whether you intend to head out for fancy Christmas parties or to meet friends and families to catch up, one thing's for certain – you want to look your best during party season.
They is why we say there is no better time to gift yourself a little treat and indulge in some beautifying treatments. Here are five of our favourite beauty tips to get yourself ready for the year-end festivities.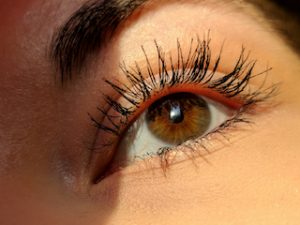 1. Get a lash lift
If you are sick and tired of fiddling with uneven false lashes or the tedious process of applying and removing mascara every day, book yourself a lash lift treatment at Nude Beautique pronto. This blockbuster beauty treatment is a new and improved version of a perm to lift your eyelashes from your roots to the tips for the appearance of longer lashes and that coveted wide-eyed effect. The 30-minute treatment comes with eyelash tinting for more dramatic results to further define your eyes so you do not have to deal with extensions or falsies the entire party season as a lash lift lasts for up to 2 months!
In fact, you won't even need to apply mascara unless you want an extra boost to your lashes for an event. We recommend the Elleebana mascara, which contains arginine, keratin and biotin for strong and healthy lash growth.
2. Do a hydrating facial
In the cold and dry winter air, the skin tends to get dehydrated more quickly than usual. Plus, you can expect to be more dehydrated from consuming more alcohol and salt (from party snacks) during the holiday season, which can cause your skin to look dry and emphasise the appearance of fine wrinkles. So, to keep your complexion glowing from within, go for a hydrating facial to plump up your skin down to its deeper layers.
And when the party's over, do consider a detox rejuvenation facial from Exuviance to gently restore, brighten and firm up your skin before your next big soiree!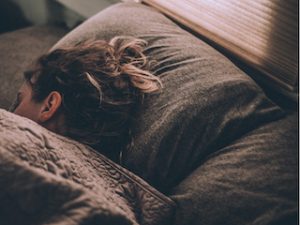 3. Take a nap
Try your best not to compromise on your beauty sleep even as your social calendar fills up. One good way to catch up on your zzzs is to take a short 30-minute power nap before you head out for the evening. You will feel mentally refreshed and more energetic so that you are better able to focus on meeting people and catching up with old friends at your gatherings and parties.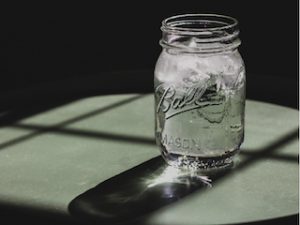 4. Drink lots of water
The other thing about winter is that the cool temperature makes you feel less thirsty, so there is a higher chance of getting dehydrated. To avoid that, make it a point to drink a full glass (or more) of water before you attend an event. This will also keep your stomach filled, so that you will feel less of an urge to overeat.
If you drink alcohol, try to have a glass of water for every glass of wine or cocktail that you consume – this will help to reduce the effect of a hangover as well.
5. Get a full body wax
It is super fun to wear cute cocktail dresses and elegant gowns but it can get very time consuming to ensure you are hair free in all the right places every time you head out. Eliminate this problem by going for a body wax to remove hair from your armpits, arms, legs, bikini region and other areas all at once. This will keep you hairless for at least two weeks – or more as hair growth can slow down during the colder months.
Don't wait any longer to treat yourself before the start of the festive season to be ready for any occasion. Book your session at Nude Beautique now. Happy holidays!
ONLINE BOOKING:
Central Branch
Causeway Bay
Tsim Sha Tsui