Best Men's Waxing Salon in Hong Kong for Male Grooming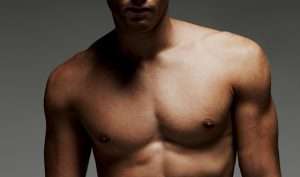 What is the best men's waxing salon in Hong Kong? Here's why Nude Beautique has a long-standing reputation as the best waxing salon for men in Hong Kong.
It's no longer enough just to shave that shadow every morning. Men's grooming in Hong Kong has evolved over the years to include everything from putting wax in your hair to waxing down there.
Not to worry: Male waxing is nothing to fear, but rather a convenient addition to your grooming routine. It's become a monthly routine for most men these days, the most popular services being a Back wax and/or a Chest wax. If you visit a reputable salon like Nude Beautique, the experience will be quick, easy, hygienic – and nearly painless.
But whether it's your first wax or fiftieth, it's important to look for a few key qualities in a waxing salon in Hong Kong: excellent hygiene, high-quality wax, and professional and discreet services. As a waxing and hair removal specialist, and the best men's waxing salon in Hong Kong, Nude Beautique has all of the bases covered.
Hong Kong's best beauty salon is equipped with professional and discreet service, offering a long list of men's hair removal services from a team of internationally trained staff. Nude Beautique also makes a point to use thick, high-quality wax that hardens as it dries, making removal more effective while simultaneously minimizing discomfort.
The beauty salon's additional products are top-notch as well, including everything from pre-wax cleaning solutions, applicators and post-wax soothing products. Post-wax, Nude Beautique's expert staff applies a cooling lotion that will relieve redness and irritability. In addition, the beauty center is well-stocked with international brands of lotions, scrubs and ointments to remove in-grown hairs and relieve dry skin.
Male waxing and hair removal at Nude Beautique in Hong Kong makes life easier than ever, shaving minutes off your morning grooming routine – which adds up to hours every year. Nude Beautique offers a wide range of hair removal services and body waxing for men, including full back and shoulder waxing, chest and stomach waxing, Manzillian (Male Brazilian waxing), and even face waxing such as nose waxing. Nude Beautique's customers say nose waxing feels amazing, plus it's an easy and quick way to ditch those nose hair trimmers for good.
Not only is waxing more hygienic, especially given Hong Kong's humid climate, but it's sexier too. Waxing doubles as an exfoliator, leaving behind silky smooth skin – which most partners agree is extra enticing. And after Manzillian services, skin-on-skin contact makes intimacy even more arousing.
But even without the physical benefits, waxing simply saves time and discomfort. Nude Beautique's male waxing services keep busy men looking well-groomed and feeling confident day in and day out without spending hours on maintenance. And in time-pressed Hong Kong, that's certainly something to celebrate.
Click here to know more about our Male Waxing Services
Click here to know more about our Laser Hair Removal Services for a more permanent solution.