Get Your Man Ready for Valentine's Day
Go on a pre-date grooming date with your main squeeze to get both of you prepped for the most romantic day of the year.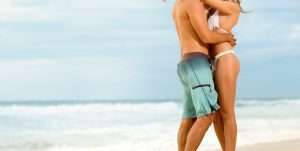 When it comes to getting ready for a special occasion like Valentine's Day, most women have their beauty routines all lined up, from a state-of-the-art HIFU facelift to a maintenance Brazilian wax. But while the modern man may be as image conscious as the fairer sex, some guys might still need a little nudge in the grooming direction.
So, when you pop into Hong Kong's best beauty salon, why not bring your man along too? With professional therapists, discreet service and elegant interiors, Nude Beautique is a grooming hotspot for men in the know. It's not just for vanity either – treatments such as male waxing and Boyzilians (Brazilians for men) are hygienic alternatives to shaving and can significantly shorten one's daily grooming routine. Plus, waxing helps to exfoliate dead skin cells to leave behind a silky soft complexion which will heighten the senses for both the man and his partner. Here are three popular treatments to get your man ready for Valentine's Day.
For first timers: Back and chest wax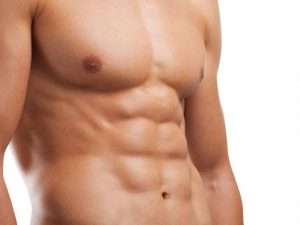 If he is a novice at male grooming, get him started with one of our most well-received services, the back and chest wax. This fast and efficient session is a great way to get rid of body hair in hard to reach areas like the back, leaving behind soft and smooth skin that's oh so touchable.
Body conscious men will also love how much more defined their pecs, abs and back will look after a wax.
For those who want something a little different: Manscaping trim
Guys who are ready to step outside their usual (untamed) comfort zone can consider getting a trim – down there. Nude Beautique offers a quick 15-20 minute manscaping trim to spruce up their bush for a tidier appearance. There's no waxing involved but by neatening the pubic hair growth, his assets will look enhanced, similar to how a good haircut can complement one's features.
For the adventurous: Manzilian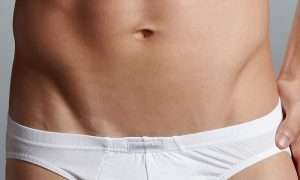 Those who are ready for a – we daresay – life changing experience should sign up for a male Brazilian wax. The benefits of a Brazilian wax include smooth, stubble-free skin that lasts for weeks on end as well as thinner and softer hair regrowth over time. This treatment is conducted by trained therapists who are experienced in male waxing treatments and is done in about 40 minutes with minimal discomfort. With 3 main choices being tringle, strip or all off, it's really up to him how much he wants off. Our most loyal repeat customers can't get enough of the Manzilian because they love the way they look and feel after their wax. Try it to discover the difference yourself!
Don't forget to make your appointment in advance of Valentine's Day to ensure both of you put your best face and bodies forward for the season of love.