Pregnancy Grooming: Do's and Don'ts for Mums-to-Be
Thinking about doing some pregnancy grooming? Here's everything you need to know about the best beauty treatments for you while you are pregnant, and after you have given birth.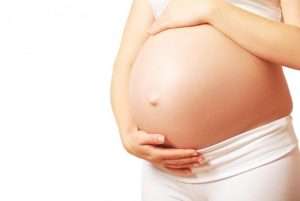 Pregnancy is undoubtedly one of the most exciting and fulfilling stages in a woman's life but try not to neglect your grooming routine, as it is an important aspect in helping you maintain your personal sense of self and confidence. There are, however, some modifications that you should make during this period. Nude Beautique's expert therapists offer some grooming do's and don'ts for pregnant and post-natal moms.
During pregnancy
Do stick to your regular waxing schedule to keep your skin feeling baby soft and smooth through your pregnancy. Brazilian waxing is totally fine until you give birth – it is in fact preferable to get one done before a natural birth so the doctor or nurse does not have to shave you beforehand (yes, this happens sometimes). With a large belly, waxing is best done by an experienced therapist on a bed that can be adjusted to a reclined seated position. Waxing on the back is done with you lying sideways on a flat bed. Be sure to let the therapist know if you feel uncomfortable in any way.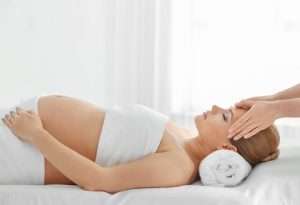 Do go for facials to counteract pregnancy hormonal changes as your skin may break-out or red patches may show up. A soothing facial or deep-cleansing facial may help with keeping these issues in check so you can rock your pregnancy glow with pride.
Do treat yourself to a body massage when you feel muscle aches from the added weight of carrying a growing baby. However, you should only go to a massage therapist who is experienced in pre-natal massages. Avoid lying on your belly while pregnant, unless you can use a specially designed pregnancy bed with a tummy hole. It is ok to lie on your back and side during massages. For foot massages, be sure that your therapist knows which pressure points to avoid during treatment.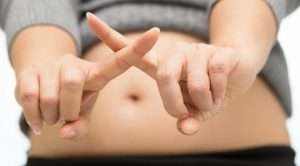 Don't go for laser or any other thermal-related device treatments to avoid potential risks or complications. The hormonal changes as well as any medication you may be on might affect the outcome of such treatments and could even stimulate hair growth instead. Your skin also tends to be more sensitive, hence heat treatment is generally not recommended. You can consider waxing instead if you wish to remain hair-free during pregnancy.
Don't do slimming treatments such as radiofrequency and HIFU as these involve targeted waves that are delivered into the deeper layers of the body. Embrace your pregnancy curves instead and save the slimming treatment for a later date.
After childbirth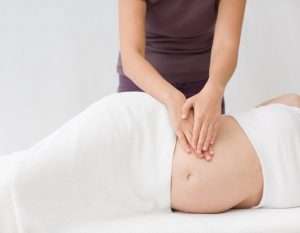 Do start massages right after birth as the right type of massages can help your post-natal body recover and even reduce the appearance of stretch marks.  But instead of those done with hard pressure, go for a relaxing massage. For instance, a soothing aromatherapy massage that uses a mild Japanese camellia oil is a great way to relax both mind and body.
Do keep up with your facial regimen as this can help with rebalancing your complexion while eliminating toxins built up from your pregnancy and get rid of water retention. The Elemis Dynamic Resurfacing Precision Peel Facial, available at Nude, safely cleanses and resurfaces skin for a fresher, younger appearance.
Do take a short break before resuming waxing to allow your body to heal. If you had a C-section, wait for a month before your next appointment and be sure that your therapist avoids putting wax on the scars. Moms who have undergone natural birth should wait for about two months to ensure your pelvic region is completely healed.
Don't go for laser and thermal-related device treatments until you have completed breastfeeding. Just like during pregnancy, your body is still undergoing hormonal changes which could lead to unwanted side effects.
Don't sign up for contouring and slimming treatments like HIFU and radiofrequency till after you are done with breastfeeding. But once your doctor gives you approval, you may start exercising which will also stimulate circulation to aid in additional slimming procedures  when the time is right.
Do check out the most suitable pregnancy grooming treatments at Nude to look and feel your best during this important chapter in your life. Once again, congratulations on your pregnancy!