Waxing vs Shaving: Which is Better for Hair Removal?
Stumped on choosing between waxing vs shaving? Here's why waxing should be your hair removal method of choice.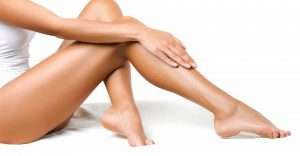 When it comes to hair-removal services, there are a few ways to get rid of unwanted hair, with shaving and waxing as the two most popular options. But if you've not tried waxing yet, here are 5 benefits of waxing over shaving to consider the next time you're due for some hair removal.
1. Shaving causes stubbly, thick regrowth
 While shaving may seem more convenient as you can do this at home, it doesn't give very good results. As the razor blade only cuts the hair at the skin's surface, your hair will start to grow back within a day or two. Even more annoying, the regrowth will be thick and look like stubble – making it feel prickly and itchy. So, save this method for emergencies (like a surprise night out) instead of relying on this for regular maintenance.
2. Hair takes longer to grow back after waxing
With waxing, a layer of wax is applied to the skin to adhere to hair before a skilled therapist removes the wax and the hair with it for smooth and hairless skin immediately. As the entire strand of hair, including the root, is removed, it will take up to three weeks for hair regrowth to happen. This way, you can wear anything you wish, from short skirts to sexy lingerie and bikinis without worrying about unsightly strands of hair peeking out.
3. Hair grows back finer and less dense
You will notice immediately that your hair grows back looking finer and less dense. Even more impressive, repeated waxing will weaken the hair follicles over these areas, so that fewer hairs grow back. This means it will get increasingly easy to keep your skin fuzz free!
4. Your skin is smoother and softer
The skin-friendly wax actually helps to exfoliate your skin too, so you get to enjoy the benefits of soft and smooth post-wax skin. Plus, Nude's wax contains a special active ingredient of titanium dioxide to reduce redness on sensitive skin to ensure the process is as gentle on your skin as possible.
5. Waxing is fast and efficient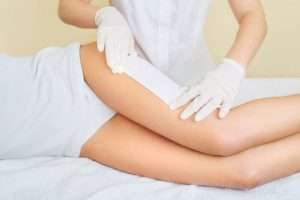 Contrary to popular belief, waxing takes about the same amount of time as getting a clean shave would – and even less if you get it professionally done. Even better, a properly trained therapist, like those at Nude, are able to do a wax with minimal discomfort so that you are in and out of the salon in no time at all! And that is why when choosing between waxing vs shaving, waxing is the clear winner for us.
For the best wax in Hong Kong, make your appointment at Nude Beautique now. As Hong Kong's original waxing salon, all our therapists are trained in accordance with international waxing standards to ensure a hygienic and professional experience using premium wax not found in any other salon. Plus, enjoy private and discreet service in a chic ambiance at Nude, conveniently located in three central locations in the city.