How to Care For Your Lashes

For lush and healthy eyelashes, follow these 7 easy steps
Did you know that caring for our eye lashes are just as important as caring for the hair on our heads?  Both need extra conditioning and protection considering all the beauty styling we do on a daily basis.
So many of us ladies don't even realise the stress we put on our lashes, with excessive rubbing of the eyes, eye make-up, heated lash curlers, tinting, extensions and falsies. This, combined with little or no after care, leads to eyelashes that are brittle and damaged. But by giving some attention to caring for them, you can significantly improve the condition of these delicate hairs and have them better than ever. Imagine having back your naturally lush, thick and fluttery lashes without needing to resort to constant excessive make-up or falsies!  Here are 7 ways to give your eyelashes the tender loving care that they deserve.
1. Never leave your mascara on overnight 
Always use a gentle eye make-up remover to cleanse away all traces of mascara and other eye make-up to allow your lashes to breathe and rejuvenate overnight. Using harsh mascara or expired, old mascara can also harm your lashes (and even cause eye infections).  You can try using micellar water instead of oil based make up remover for an even more gentler product on your lashes.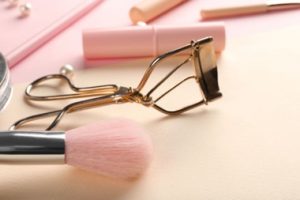 2. Do not over-use your eyelash curler 
Dirty curlers or those with a over-used rubber padding can also damage your lashes, so be sure to keep this tool clean and change the rubber lining frequently. In addition, when heating them up, ensure you check the temperature of the curler before applying them, you don't want to fry those lashes.
3. Brush your lashes after showering 
Just like how you comb your hair after a wash, you should also gently brush your eyelashes after showering by using a clean eyelash brush. This ensures your lashes are evenly separated and lifted so that they look their best when they dry out.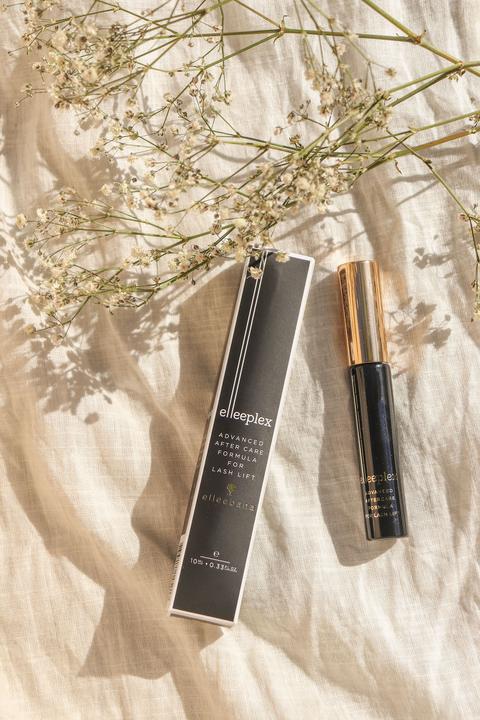 4. Moiturise your lashes
Strengthen your lash hair shafts by moisturising them before applying mascara or at night. There are many re-growth serums available in the market but for best results, pick one that helps condition and protect the lashes too. The Elleeplex Advanced Aftercare Formula is widely considered one of the best in the market with a vegan formula that strengthens the lashes. It contains soy amino acids and peptides as well as antioxidants, essential fatty acids and plant extracts to nourish and protect against damage.
5. Rest you lashes in between lash extensions 
One of the harshest beauty treatments is lash extensions as they weigh down delicate lash strands, with the glue causing further damage. Over time, you might notice your natural lashes becoming brittle and falling out with less regrowth that is weak and thin. This is why it is advisable to take a six-month break from extensions every now and then to give your eyes time to recover from this treatment.
6. Consider a Lash Lift instead
Unlike extensions, lash lift are the latest trending beauty treatment that is much kinder to your peepers. This gentle treatment is a revolutionary version of a perm that lifts and curls the lashes from the roots to enhance the hair length and provide a wide-eyed effect. At Nude, our lash lift from trusted Australian brand Elleebana also includes a deep conditioning ReGen mask to boost hair growth and the darkest tint available in Hong Kong (Blue/Black and Violet/Black from Belmacil). Best of all, this treatment lasts for 6 to 10 weeks, so you can even skip the falsies and heavy mascara if you prefer a natural look. Ps. do continue applying the Elleeplex Advance Aftercare Formula for best results.
7. Take a supplement
If you still find that your lashes are not healthy enough, you can take a skin, hair and nail supplement to ensure you have enough nutrients to support hair growth. Key ingredients to look out for include biotin and zinc to boost healthy hair.
Find out more about how Nude Beautique's Lash Lift can help you achieve the fluttery lashes of your dreams by booking a treatment with us now, simple Click Here, Call Us or WhatsApp Us!
APRIL 2021 SPECIAL:
HK$400 Lash Lift this April (u.p. HK$840)
Most Effective Lash Lift + Darkest Tint to enhance those lashes + Complimentary Lash Protection ReGen Mask (worth HK$50)