Ocean Road, The New Clean Beauty Brand You Need

Ocean Road, a 100% vegan, cruelty-free Aussie bath and body brand takes ethical beauty to the next level.
These days, many beauty brands claim to be green and sustainable. But finding one that embodies the various aspects of clean beauty can be harder than it seems.
Well, look no further than brand new beauty brand Ocean Road, which was born out of a desire to create high-quality luxurious products with an ethically conscious ethos. This all-vegan and cruelty free brand is made from a range of native plant ingredients that are ethically sourced from Australia to nourish and pamper the skin at the same time. Every product contains its own unique blend of active ingredients to address specific skin concerns for healthy and glowing skin. Now it's available in Hong Kong, exclusively sold at Nude Beautique branches.
That's not all – Ocean Road's products are made in a 5-star energy efficient factory in Victoria, Australia and are packaged in 100 per cent recyclable PCR (post-consumer resin) plastic, to further reduce one's footprint on this planet.
And to embody the unique characteristics of the ocean, which can be wild and dangerous or calm and beautiful, Ocean Road offers its products in two complementing ranges. White is light, delicate and sophisticated while Black is bold, strong and robust. Both scent options are available for all Ocean Road products, now available on Nude Beautique's e-shop. Your daily self-care routine has never been so earth-friendly yet pampering at the same time!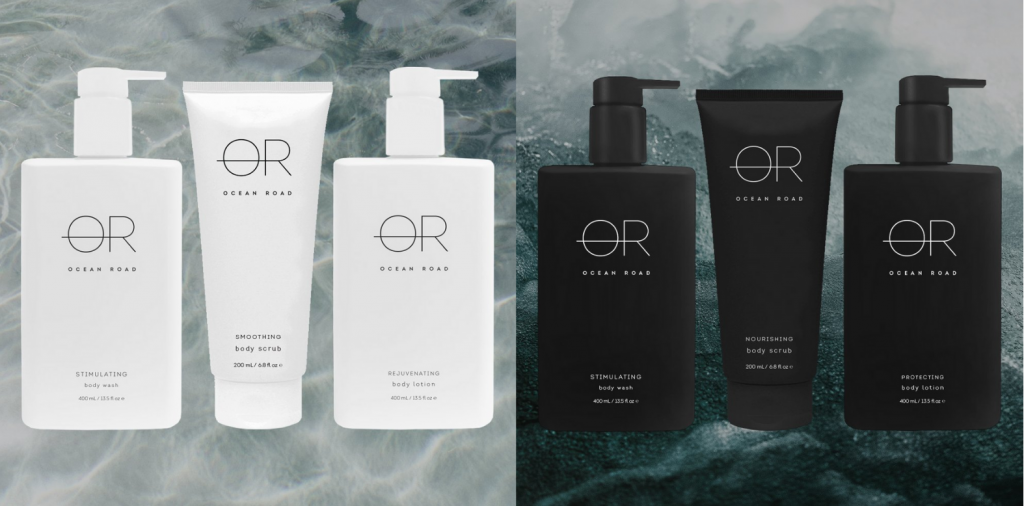 Body Wash (400ml)
Healthy, radiant skin starts with a good quality body wash that not only cleanses thoroughly but also contains powerful antioxidants that help to reduce damage to the skin and the 400ml large size doesn't hurt. The White Stimulating Body Wash contains white tea extract, a potent antioxidant that calms the skin while also countering skin damage caused by factors such as sun exposure and ageing.
Or if your goal is to brighten and awaken your skin, use the Black Stimulating Body Wash, which contains coffee extract that is known to improve the skin's circulation and reduce the appearance of cellulite. It is also antioxidant-rich to reinforce the skin's protective barrier.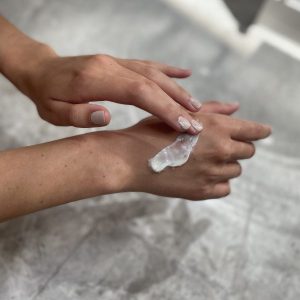 Body Scrub (200ml)
Use a body scrub at least once a week to remove build-up of dead skin cells, grime and other impurities for smooth, baby soft skin. Ocean Road's White Smoothing Body Scrub contains Red Seaweed, a detoxifying ingredient to gently exfoliate the skin. Seaweed also promotes collagen production and contains essential fatty acids to lock in moisture for plump, bouncy skin.
On days when you feel your skin needs an additional boost, try the Black Nourishing Body Scrub which is infused with a bioactive complex of three exotic Australian rainforest fruits – Lilly Pilly, Lemon Aspen and Davidsonia Plum.The antioxidant-rich complex helps to neutralise free radicals that cause damage to the cells and soothes irritated skin. The scrub also contains coconut shell to gently scrub away dead cells to leave your skin feeling silky soft.
Body Lotion (400ml)
Immediately after your bath, don't forget to moisturise your body with a quality lotion to seal in the moisture and nutrients. To revitalise your skin, use the White Rejuvenating Body Lotion which is formulated with Aussie superfruits such as Kakadu Plum and Burdekin Plum which are packed with antioxidants and vitamin C to promote skin healing and to brighten your appearance.
If you have reactive skin, try the Black Protecting Body Lotion, which uses the benefits of the Tasmanian Pepper Fruit to reduce irritation and the appearance of redness. Gently massage this lightweight lotion into your skin and enjoy the cocoon of comfort that it gives you.
LIMITED SPECIAL:
Get your dose of clean, sustainable beauty by stocking up on Ocean Road products now and enjoy a 15% discount with the code CNY15OFF your online order, valid until 28 Feb 2021.
To shop simply Click Here to browse this new amazing range