Why Celebs & Supermodels are Loving Brow Lamination
This trending brow treatment lifts your brows for a fuller, neater and more youthful appearance. No wonder celebrities love it!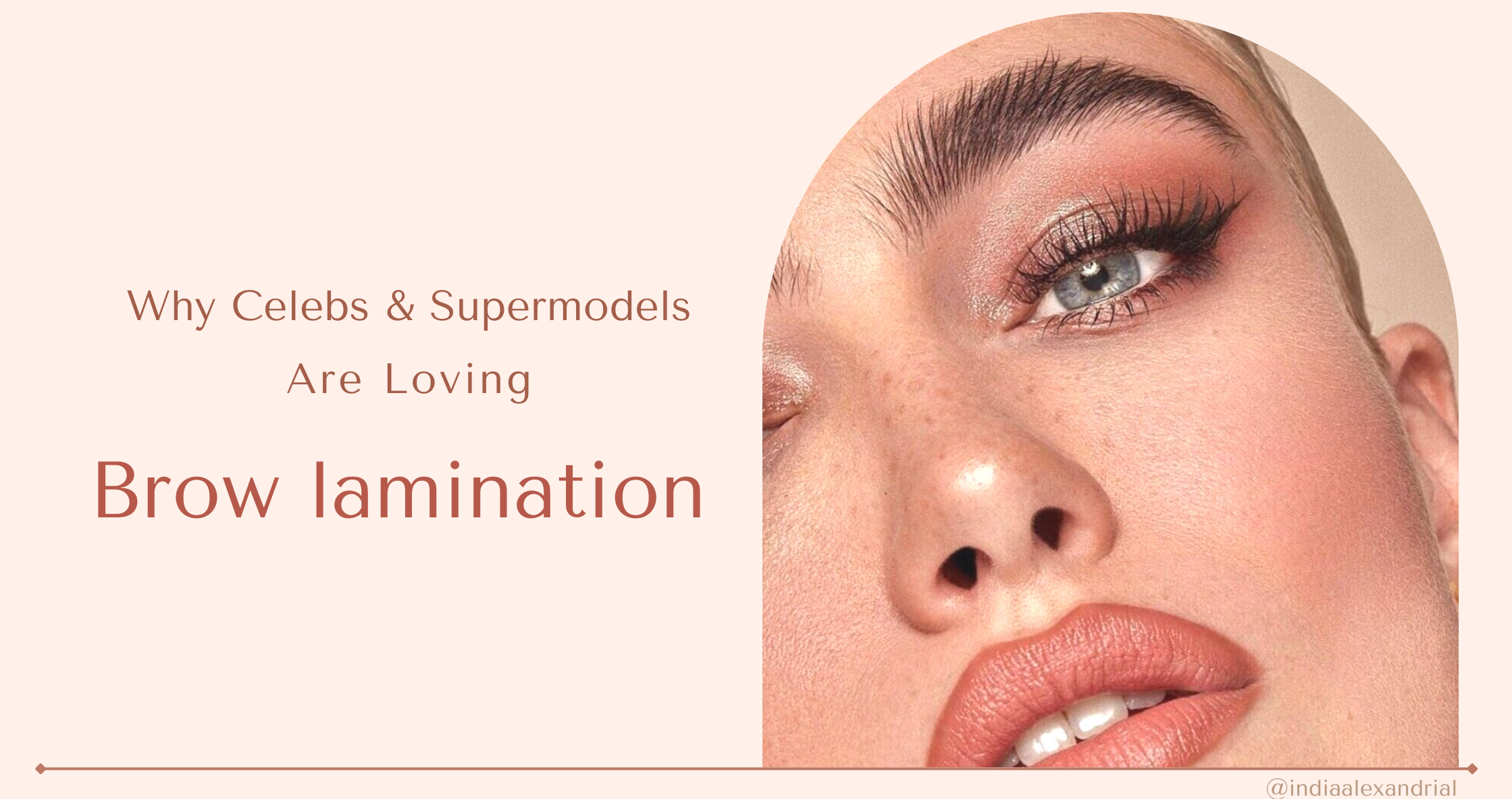 Have you heard of brow lamination before? This revolutionary brow treatment is the latest celeb-endorsed trend and for good reason!
Eyebrows are one of the most (if not the most) important feature on your face. Not only do they "frame" your face, your brows can also soften or sculpt your look, depending on your preference. However, if they are not done right, they can make you look permanently surprised, angry or simply strange. This is why it is important to get your brows done right – while looking on trend at the same time.
With brow lamination (also known as Brow Lift), what you are getting is just like a lash lift but for your brows so that they look super smooth, lush and lifted, like you have just stepped out of the salon 24/7. Now you can get a Brow Lamination in Hong Kong with Nude Beautique!

Today's trending brows are full and thick, which is exactly the look you will get with brow lamination. Even better, this treatment allows you to achieve this style naturally and you can even play around with how dramatically thick you want your brows to look with eyebrow lamination depending on how to brush and style them.
Also, you might have noticed that over the years, your brow hairs may have become more sparse as hair growth slows down. Your brow hairs may also tend to droop downwards which makes you look tired and older. So, lifting them up with brow lamination is a great way to make you look younger instantly!
What is Brow Lamination exactly?
This semi-permanent treatment lifts your brow hairs upwards to define them. This also creates a thicker eyebrow look – great for those who have over-plucked their brows – that gives you a youthful appearance. You can also fill in small gaps with henna at the same time, so that your brows look lush and well groomed.
This way, you won't need to constantly draw in your brows with an eyebrow pencil or resort to painful embroidery to look well groomed. Just think about all that time you are saving, making this the ideal brow treatment for today's modern, multi-tasking woman. Simply brush and go!
How does brow lamination work?
This intricate multi-step process is conducted by a trained therapist in a beauty salon.
Your brows are gently cleaned to remove all traces of dirt, grime and make-up.
A lifting solution is applied for about ten minutes to prep your brows. This step breaks down the bonds in your hairs so that they can be styled and set in place.
Once the brows have been brushed and set neatly, a neutralizer (setting solution) is applied to keep the shape of the brow hairs in the new position. This takes about five minutes.
You also have the option to use henna dye to achieve your desired brow colour and to cover up grey hairs. Henna can also be used to stain your skin like a semi-permanent brow pencil – this is great for those with sparse brows as you won't have to fill them in with a pencil every day! If you are blessed with naturally thick brows, you will not need this step.
Your therapist will brush out your brows and you are ready to enjoy your freshly groomed brows!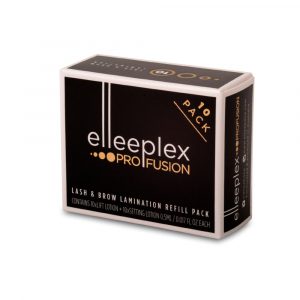 What products are used?
At Nude Beautique, we use Elleebana from Australia, a global leader in professional eye grooming products. Designed to be safe to use around the eye area, Elleebana's products are vegan-friendly, paraben-free, latex-free and hypoallergenic and are not tested on animals. Ps. This is the same brand of lifting solution that we use for our lash lift!
We also use Elleebana's henna dye, a premium product which does not dry out the skin like other brands. Unlike bulb-derived henna, this henna colouring is derived from the flower and leaves of the plant, which require a more difficult extraction process but yields a superior product. When applied, the dye will wrap around the hair for a thickening and glossy effect. Colours range from blonde to dark brown to match a wide range of hair and skin tones.
Benefits of Brow Lamination
Thicker, fuller looking eyebrows
All natural – only your own hairs are treated
Not permanent, so you can change up your look depending on your mood or beauty trends. For example, you can style your brows upwards for a thicker, dramatic night look or brush them sideways for in the day
Lasts 6-10 weeks
Henna elevates the lamination results as the colour wraps around the hair strands to make it glossy, thicker and darker. For those with less dense brows, henna can also be used to fill in the gaps between the hairs so you do not need to use a brow pencil every time you leave your house.

How is brow lamination better than eyebrow embroidery?
Eyebrow embroidery, which is sometimes called microblading, is a technique where the therapist will use tiny needles or blades to insert colour pigment under the skin. This is different from brow lamination which can be considered a "perm" to lift and shape your brow hairs.
Depending on your pain tolerance, embroidery can cause some discomfort during the procedure and some bleeding may occur. On the other hand, lamination is entirely pain-free!
After embroidery, your look will be fixed for a number of years until the dye under the skin fades away. As fashion trends can change quite quickly, you may end up with a look that could become outdated with time. Instead, lamination lasts for about six to ten weeks, so you can easily change up your look whenever you like.
With lamination, you have the option to create a more dramatic look at night with make-up such as brow pencils. During the day, your laminated brows will give you a natural yet groomed look that is effortless yet stylish. In contrast, embroidered brows are already filled in, so you will not be able to change up your look easily.
Embroidery does not cover up grey hairs, but henna, which can be applied after lamination, certainly does!
TRIAL PRICE
HK$680 For Brow Lamination + Henna + Eyebrow Shaping (u.p. $980)
HK$480 For Brow Lamination + Eyebrow Shaping (u.p. $840)
To enjoy the convenience of natural, neat and full-looking brows, book your appointment for a brow lamination at Nude Beautique now!
To make an online booking Click Here, or Call Us at 2868 9100 or WhatsApp Us!