Nude Gives Back To Charity & You Are Invited
In honour of International Women's Day, we are donating HK$5 from every treatment done at our outlets in support of the Hong Kong Adventist Hospital Foundation (HKAHF).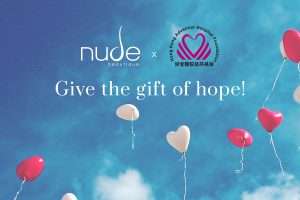 This month, in conjunction with International Women's Day, Nude Beautique is holding a campaign to raise awareness for one of its funds – Adventist Cancer Fund.  To share the joy of giving back to the less fortunate, we would like to invite all our Nude Beautique customers to be a part of our fundraising efforts.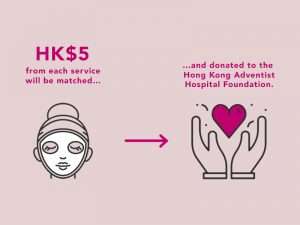 To participate, simply book in for a treatment at any of our outlets. For the entire month of March, Nude Beautique will be donating HK$5 from each service to the HKAHF. This is at no additional cost to our customers.
The HKAHF's outreach program aims to assist and support financially disadvantaged patients from around the region by providing them with medical treatments. Adventist Cancer Fund, which Nude is contributing to, covers the cost of cancer tests such as such as PET, CT scans or MRIS and breast screening mammograms. The Fund also allow underprivileged patients the use of the Adventist Hospital Oncology Centre.
What's more, to make your dollar stretch further, Nude Beautique will match each HK$5 raised with an equal HK$5 contribution to the Adventist Cancer Fund. Customers who wish to make an additional donation can simply let us know the amount of their donation and we will process it during payment of their services.

Nude is also a proud to sponsor of the Women of Hope (WOH) Awards Fundraiser Luncheon, a campaign created by HKAHF to honour influential women who have championed the calls for social justice and to raise awareness of the Adventist Cancer Fund. The WOH Awards consists of eight categories to recognise the remarkable work carried out by inspirational women in various industries. Members of the public can vote for a specific category, or for all of the eight categories. The winners will be announced at the luncheon, which will be held in May. All proceeds raised from the event will be used to further the work and reach of the Cancer Fund.
The Adventist Cancer Fund is truly a worthy cause and at Nude Beautique, we are honoured to be able to raise funds for this cause. We hope you will join us in supporting this charity – all you need to do is make an appointment at Nude and we'll take care of the rest!