Sexy New Brand: Personal Massagers That Will Make You Smile Guaranteed.
Be empowered to practice self-love – wink! – thanks to revolutionary women's well-being brand, Smile Makers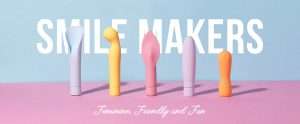 So you've got a wardrobe full of sexy lingerie, sleepwear and perhaps even some tempting body jewellery to dial up the heat. Now, it is time to make yourself feel as good as you look with personal massagers from new brand, Smile Makers.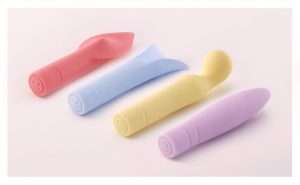 In the spirit of erasing taboos and overcoming misconceptions, it is important for all women to know that whether they're single, attached or in a relationship, one's sexual well-being is a vital part of overall health and beauty. Besides feeling oh-so-good, sex offers plenty of health benefits including boosting one's immune system, lowers the risk of heart attacks and even counts as exercise!
This is why Nude Beautique is pleased to introduce the stylish vibrators by Smile Makers, an award winning brand that aims to empower women to satisfy their curiosity and natural sexual needs with a series of well-designed personal massagers. Unlike many vibrators which are ultra-large in size and look intimidating in appearance, the ones by Smile Makers are small enough to be discreetly stashed in a clutch, run a single AAA battery and are extremely quiet to use. In fact, the products are designed by some of the world's top product engineers who have developed top consumer products like Gillette's electric razors and Oral-B toothbrushes! All Smile Makers vibrators are made with food grade silicone, do not contain phthalates or other harmful chemicals and are fully waterproof so they can be used in the bathtub or shower 😉
Here's an introduction to the five personal massagers by Smile Makers, who are named after the most popular fantasy male personality types in the world – the Fireman, Frenchman, Tennis Coach, Millionaire and Surfer. Which of these gentlemen stirs your interest the most? Check them out and enjoy exploring with confidence, with or without a partner!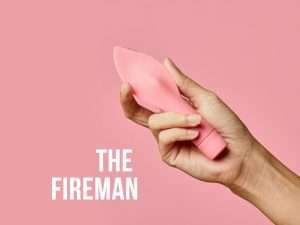 When things start to heat up, you know you can rely on the Fireman (HK$350*). This clitoral vibrator features a flame-shaped flexible head to fit the curves of your body and a protruding nub to stimulate the clitoris. Of course, this skillful gadget can be used to stoke the flames on any other erogenous zone on the body!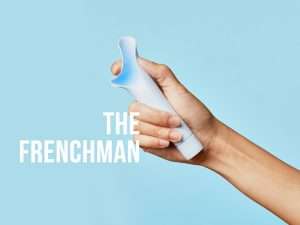 Bonjour amour, get ready to be intimately acquainted with the man with a silver tongue. The Frenchman's (HK$350*) ultra soft and flexible "tongue" is made to give gentle caresses on the clitoris and all over the body to ensure you melt under his touch.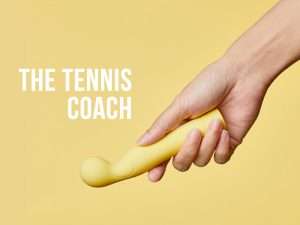 Hit the G-spot with unfailing accuracy with the assistance of the best seller Tennis Coach (HK$350*). Its rounded head and flexible neck will help you score an ace each time you take him out to play. Hint: tilt the ball head towards the front to massage the G-spot with ease.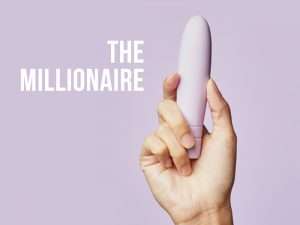 An all-round dreamboat, the Millionaire (HK$350) is a classic bullet vibrator that's versatile enough to pleasure you in any way you please. This compact personal massager can be inserted internally for a sexy tumble among the sheets or gently applied on the clitoris for targeted stimulation. Whatever you decide, the Millionaire will be there for you.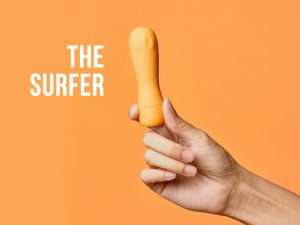 Always ready for a frolickin' good time, the Surfer is a mini-vibrator that's perfect for first time users (at only HK$160*). This multi-purpose personal massager can be used alone or with a partner during foreplay – simply apply the Surfer up and down erogenous zones and ride the waves of pleasure as you go along.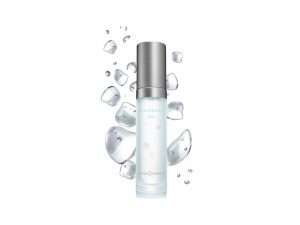 Generous Gel Intimate Lubricant
Just like how you apply skincare to your face and body, don't shy away from using intimate skin care products. Smile Maker's Generous Gel (HK$100*) is a rich and luxurious intimate lubricant that provides a silky feel for your bedroom acrobatics. This pharma-grade product (it is safe enough for hospital use) is made with natural plant extracts, is paraben and fragrance free and can be used with condoms as well as vibrators for internal and external application. Now you can luxuriate in sensorial pleasures to your heart's content.
No matter which Smile Maker personal massager you prefer, you are promised a discreet, thoughtfully designed product that will add some oomph in the bedroom. Plus, at prices that's hard to beat, it's time to explore your sensual side with Smile Makers today! Available at all 3 branches but if you would like to shop with more privacy, you can simply shop online at www.avecamourlingerie.com/smile-makers to have it discreetly delivered to your door.
*prices are in HKD and are priced as at Aug 2018