4 Easy Steps To Soft And Smooth Skin
Keep your skin baby soft and infinitely touchable with these no-brainer steps you can easily do in your own shower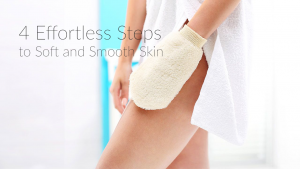 Winter is coming in Hong Kong, so don't be surprised if you start noticing that your skin feels drier and gets flaky in this cold, dry climate. Still, it isn't difficult to get super smooth skin all through the year. All you need to do is follow these four easy steps when you shower. After all, who doesn't appreciate a pampering self care session after a busy day?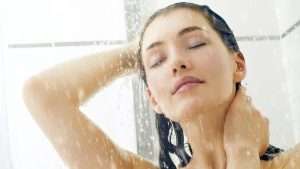 1.  Shower in warm water
A super hot shower might feel relaxing but did you know that hot water can actually further dry out your skin, especially if you shower for more than ten minutes. Instead, keep the water at a lukewarm temperature to protect your skin. The recommended temperature is under 41 degrees Celsius but you don't need to bring a thermometer into the bath. Just check that you can stand under the running water comfortably without your skin turning red or flushed.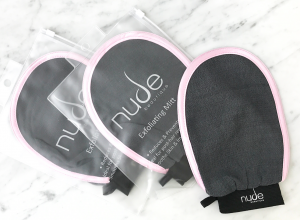 2.  Exfoliate, exfoliate, exfoliate
This is the most important step of all as the build-up of dead skin cells is the key reason why your skin doesn't feel super soft to touch. Do make a point to exfoliate every two to four days to get rid of flaky skin and dead cells. As the skin on your face is more delicate compared to the skin on your body, you should have two different types of exfoliators ready. Also, while natural loofah sponges are popular, you should note that they breed bacteria and should be replaced every other week. Instead, non-natural body exfoliators, such as the exfoliating glove from Nude Hong Kong will last for up to a year and give even better results.
Made using exclusive Korean-developed material, the Nude exfoliating glove can be used two ways:
i) For a deep cleanse, moisten the glove and use it on dry skin. You will be amazed at how many dead skin flakes you will see on the glove.
ii) If you prefer a more gentle scrub, use the glove while showering or in the bathtub, on wet skin. This is suitable for those with sensitive skin too.
Either way, you will step out of your shower with amazingly baby soft and smooth skin. Plus, the glove can also be used on the Brazilian area, but do go gentle on this area and wait for at least a week after a wax before you start exfoliating.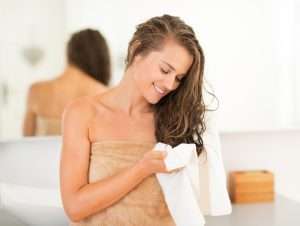 3.  Pat yourself dry
Best not to rub yourself vigorously with your towel (you've already exfoliated remember?), as this can irritate sensitive skin or aggravate dry skin. Instead take a few extra moments to pat yourself dry with your towel for best results.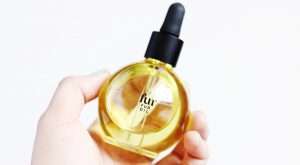 4.  Moisturize right away
Apply moisturiser while your pores are still open and your skin is still moist post-shower to lock in the hydration. You can use oil or cream depending on your preference but do work the product into your skin thoroughly – think of it as a mini massage. If you have very dry skin, use thicker creams to soothe any irritation. You can also apply specialised products, like Fur Oil, available exclusively at Nude Beautique, to soften skin as well as your pubic hair.
Designed exclusively for Nude Beautique, the Nude Exfoliating Glove is made with Korean-designed fabric to give a thorough exfoliation without aggravating skin and lasts for up to a year. To buy simply click here and have it delivered directly to your home or pick up at any one of our branches.