The Importance of Picking the Right Facial Treatment for your Skin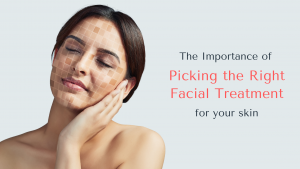 This will allow you to target areas of skin concern and see better results faster
Who doesn't love going for a facial? It is pampering and relaxing and best of all, after the treatment, you will notice an immediate glow up with more radiant features.
But if you would truly like to experience long lasting and targeted results, it is essential to choose a facial treatment that specially targets your specific skin concerns. To achieve this, you should first identify the areas of concern that you would like to tell your therapist. While beauty therapists are trained to conduct an assessment during a skin consultation, there are certain aspects of your skin that only you would know best or want to focus more attention on.
For instance, if you have combination skin, do let your therapist know as she may not be able to tell just by looking at your complexion, especially if the weather is too hot or cold – or if you have just washed your face and it is squeaky clean.
Do also identify the issues that bother you the most and communicate this to your therapist. For example, you might notice faint pigmentation marks that are bothering you or perhaps there are fine lines or eye bags that you would like to improve. This will then give the therapist more information to suggest the right treatment to target your major concerns. (This is better than having the therapist offending you by picking out your "flaws" or areas of concern.)
To get you started on the road to an even more beautiful face, here is a short introduction to four of the most popular treatments at Nude Beautique.
AESTHETIC TREATMENTS
These treatments us revolutionary technologies to target much deeper into the skin layers where the muscles and collagen production can be targeting directly.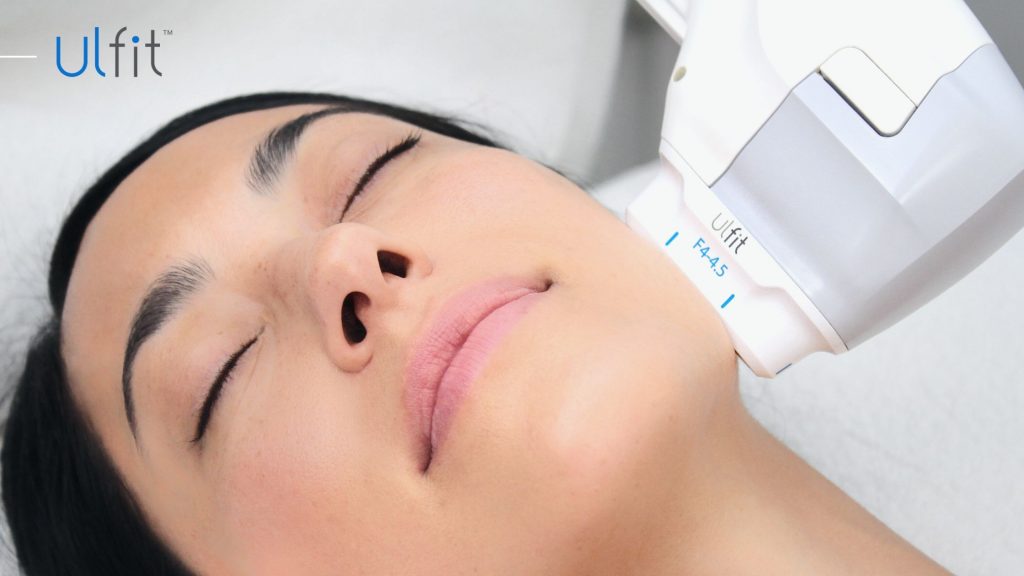 HIFU
HIFU or high intensity focused ultrasound is one of the most popular celebrity favourite treatments for its innovative non-surgical face-lifting and contouring capabilities. This KFDA approved treatment harnesses the power of ultrasound waves to target three layers of the skin, including the deeper layers, to lift, tighten and sculpt the face instantly without any downtime needed.  If you're looking for higher cheekbones, V-shape jawline or overall lift, this gives you all this in the most natural result possible.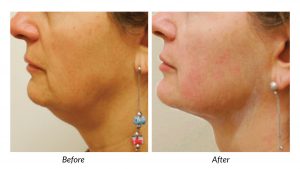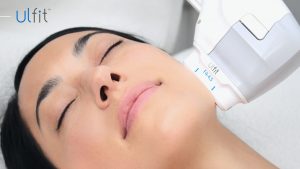 Ultra Face 360
Ultra Face 360 is the only non-invasive treatment available that combines both ultrasound and radiofrequency energy to combat various skin concerns associated with ageing including fine lines, eyebags and unwanted fat on the face. This treatment works by safely and effectively stimulating collagen production so that your skin looks naturally smoother, firmer and plumped up.

FACIAL TREATMENTS
Elemis
For an ultra indulgent treatment, try the Elemis facial by the iconic UK luxury skincare brand. This treatment is known for its innovative and personalised approach so that every person will be able to enjoy a tailor-made facial just for them. Every treatment will comprise a blend of unique products, effective formulas and cutting edge technology to ensure you emerge with your best face forward.
BIOTEC
The innovative BIOTEC facial offers a selection of five bioelectric technology tools to increase your skin's natural cellular energy. Depending on your concerns, these technologies within the compact machine include ultrasonic peel, microcurrent lift and LED light therapy, can deep-clean the skin, lift facial muscles and improve skin elasticity.
The BIOTEC facial will incorporate 2 to 3 of the technologies depending on the area of concern to provide targeted results for your specific issues.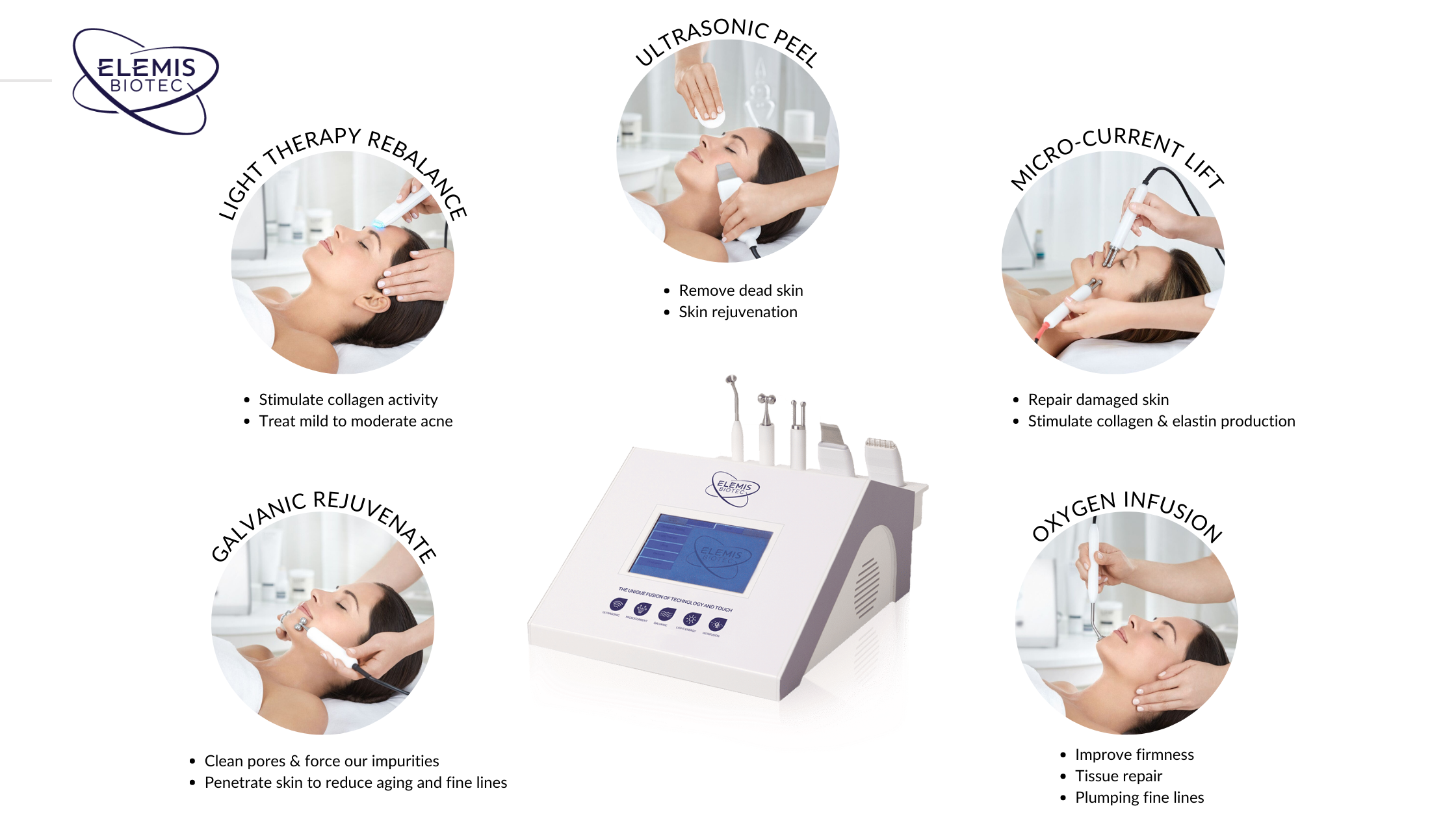 For even more specific skin concerns, check out this handy table to discover the most suitable treatments to target each skin concern:
Concerns
Aesthetic Treatments
Facial treatments
Anti-Aging for Wrinkles & fine lines
●     HIFU Face Lift

●     Ultra Face 360

●     BIOTEC Line Eraser Facial

●     Anti-Wrinkle & Firmness Cellular Facial

Dull & Uneven Skin Tones
●     Dynamic Resurfacing Precision Peel Facial

●     White Brightening Pigment Perfector Facial

●     BIOTEC Skin Resurfacer Facial

●     BIOTEC Radiance Renew Facial

●     Dynamic Resurfacing Precision Peel Facial

●     New Skin Peel Facial

●     Medical Rejuvenating Facial Treatment

Dry & Dehydrated
●     BIOTEC Radiance Renew Facial

●     Superfood Pro-Radiance Facial

●     Oxygenating Radiance Facial

●     Hyaluronic Hydrating Facial

Loss of Elasticity
●     Ultra Face 360

●     Superfood Pro-Radiance Facial

●     BIOTEC Firm-a-Lift Facial

Sensitive
●     BIOTEC Sensitive Skin Soother Facial

●     Superfood Pro-Radiance Facial

●     Hyaluronic Hydrating Facial

Pigmentation
●     White Brightening Pigment Perfector ELEMIS Facial

●     BIOTEC Anti-Pigment Brightener Facial

Eyebags
●     Ultra Face 360
With a wide range of efficacious treatments available at Nude Beautique, make an appointment now and experience the difference the right facial will have on your appearance.
Call 28689100 or message us or email us at info@nudewaxing.com.hk.