Our Must-Have Beauty Products of 2023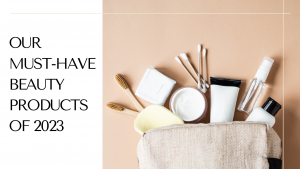 Are you a beauty enthusiast on the hunt for the next best thing? Look no further because Nude Beautique have rounded up our best-selling beauty products of 2023!
From hair to skincare, we have carefully investigated and brought some of the best and innovative beauty products from around the globe to Hong Kong. These products have taken the beauty world by storm and are sure to elevate your beauty routine. So sit back, relax, and get ready to add some must-have beauty products to your shopping cart!
1. Fur Oil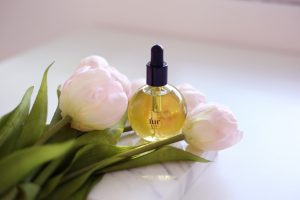 Yes, you guessed it right, it is a hair oil specifically designed for your nether regions. Fur Oil is a multipurpose oil made of all-natural ingredients that helps eliminate ingrown hairs, reduces redness, and softens pubic hair. It is made from a blend of hazelnut, grapeseed, jojoba, and clary sage oils. Fur Oil is vegan, cruelty-free, and free from harmful chemicals, making it a must-try for all. So whether you are maintaining that bikini line or simply looking for an extended relief after a waxing appointment, Fur Oil has got you covered.
Next on our list is the breakthrough skincare product that has taken anti-aging to a whole new level – Revcell Collagen Film. This self-dissolving film infused with powerful collagen-building peptides uses advanced technology to penetrate deep into your skin. Simply spray the collagen mist to melt the film and literally see the collagen dissolve into your skin. The collagen film seals in moisture, boosts collagen production, and reduces the appearance of fine lines and wrinkles. You can use it as an overnight treatment or as a quick boost before a night out. Say goodbye to needle fillers and hello to a youthful and radiant glow.
View this post on Instagram
3. Elemis Pro-Collagen Cleansing Balm
It is no secret that a good cleansing routine is crucial for healthy, glowing skin. The Elemis Pro-Collagen Cleansing Balm is a game-changer in the world of cleansing balms. It is formulated with a blend of luxurious essential oils that melt away makeup, dirt, and impurities while leaving the skin feeling soft and nourished. This luxurious balm is rich
in omega fatty acids and vitamins that improve your skin's hydration, radiance, and texture while the pro-collagen ingredients help firm and tone the skin. It is suitable for all skin types and comes in a beautiful rose-scented container that will look great on your vanity.
4. Elleebana Advanced Lash Aftercare Formula Serum
Our lashes need love especially with frequent use of the eyelash curler, mascara and extensions. This advanced serum is perfect for maintaining those fluttery natural lashes by strengthening and conditioning them. It is infused with potent peptides and vitamins that prevent breakage and stimulate lash growth and thickness. The serum comes with a unique brush applicator that ensures easy and precise application every time. Use it daily on your lashes (with or without extensions), and your lashes will thank you.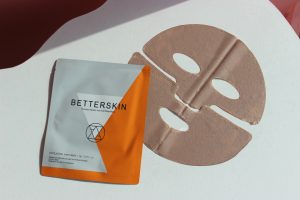 5. BETTERSKIN Volcanic Ash Exfoliating Face Mask
Looking for a multi-tasking face mask that does it all? Look no further than the Korean BETTERSKIN Volcanic Ash Exfoliating Face Mask. This mask is packed with volcanic ash from the famous Jeju Island in Korea that helps to unclog pores and absorb excess sebum, revealing clearer, brighter skin. The nutrient-rich ash also contains AHAs that gently exfoliate and brightens the skin's texture instantly. The mask is suitable for all skin types, and will leave your skin feeling renewed, smooth and radiant.
6. Exuviance Ultra Restorative Cream
Last but not least on our list is the Exuviance Ultra Restorative Cream. This high-performance cream is designed to target and combat all signs of aging. It is dermatologically formulated with a potent blend of peptides, antioxidants, and hyaluronic acid that work together to hydrate and plump the skin while protecting your skin from environmental stressors that lead to premature aging. The luxurious cream is suitable for all skin types and can be used both day and night for ultimate results.
And there you have it, the best beauty products that will keep you looking glam in 2023. Whether you're a fashionista, a socialite or simply looking for a new beauty routine, these products are worth the try for their transformative and nourishing effects. Remember, a little goes a long way, and investing in quality products that work for you is always money well spent. So what are you waiting for? It's time to elevate your beauty game.