The Latest Body Treatment for Ultra Smooth, Supple Skin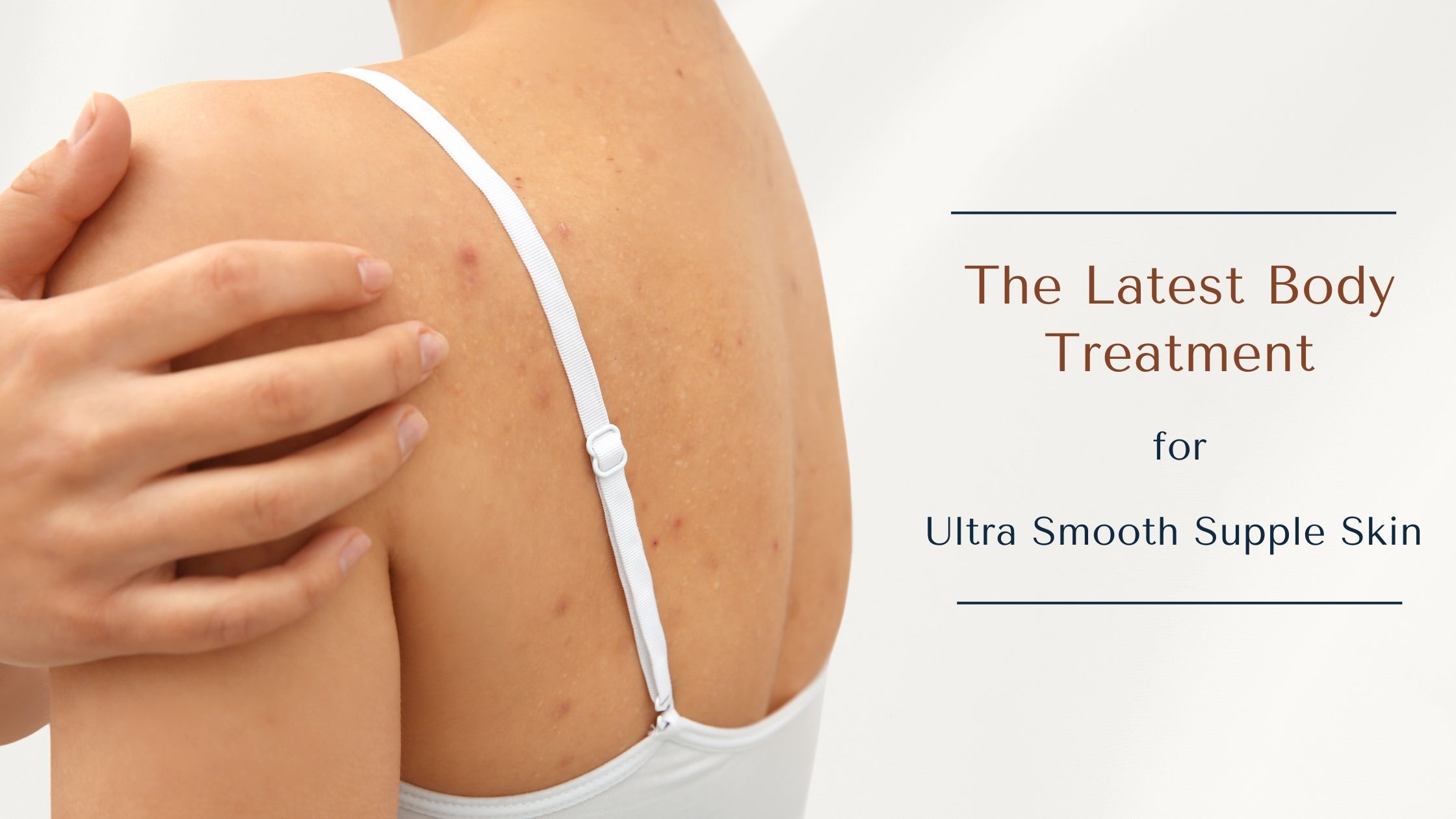 Our new Body Brightening Treatment will work wonders at boosting your skin complexion and eliminating the imperfections on your body.
If you have ever found yourself feeling annoyed by ingrown hairs, acne or certain darker toned parts of your body like your underarms, upper arms or bikini area, you are not alone. This is actually quite a common complaint among many individuals and is typically caused by dehydration, stress, diet, sun exposure or skin damage over a length of time.
Worry not, because help is at hand! Nude Beautique is pleased to introduce our amazing Body Brightening Treatment. This treatment helps to treat and lighten the skin tone and smooth out uneven patches.
This procedure is suitable for a wide range of clients with different skin condition needs, including those who would like to improve the appearance of skin discolouration, those who suffer from acne (usually back or chest), or have ingrown hairs as well as those who might be considering laser hair removal. For the latter group, the Body Brightening Treatment can help to eliminate ingrown hairs and lighten skin colour so that there will be better results from laser hair removal.
| | |
| --- | --- |
| SKIN CONDITION | RESULTS |
| Ingrown hairs | Treats, removes and prevents ingrown hairs |
| Acne | Clears pores & sebum to reduce and stop breakouts |
| Dry, flaky skin | Dissolves excess dry skin cells for radiant smooth skin |
| Uneven pigmentation | Lightens skin to even out pigmentation |
| Dehydrated skin | Drastically boost moisture for ultra supple skin |
| Scars | Lightens & significantly diminish scars lefts from acne, ingrown hairs or surface burns |
This 20 minute treatment is a deep cleanse followed by a gentle chemical peel, which uses a carefully calibrated formulation of Alpha Hydroxy Acids (AHA) to effectively slough off layers of dead skin cells to even out the skin tone.  After which a neutralisation solution is applied before moisturising with the hydrating Exuviance Restorative Cream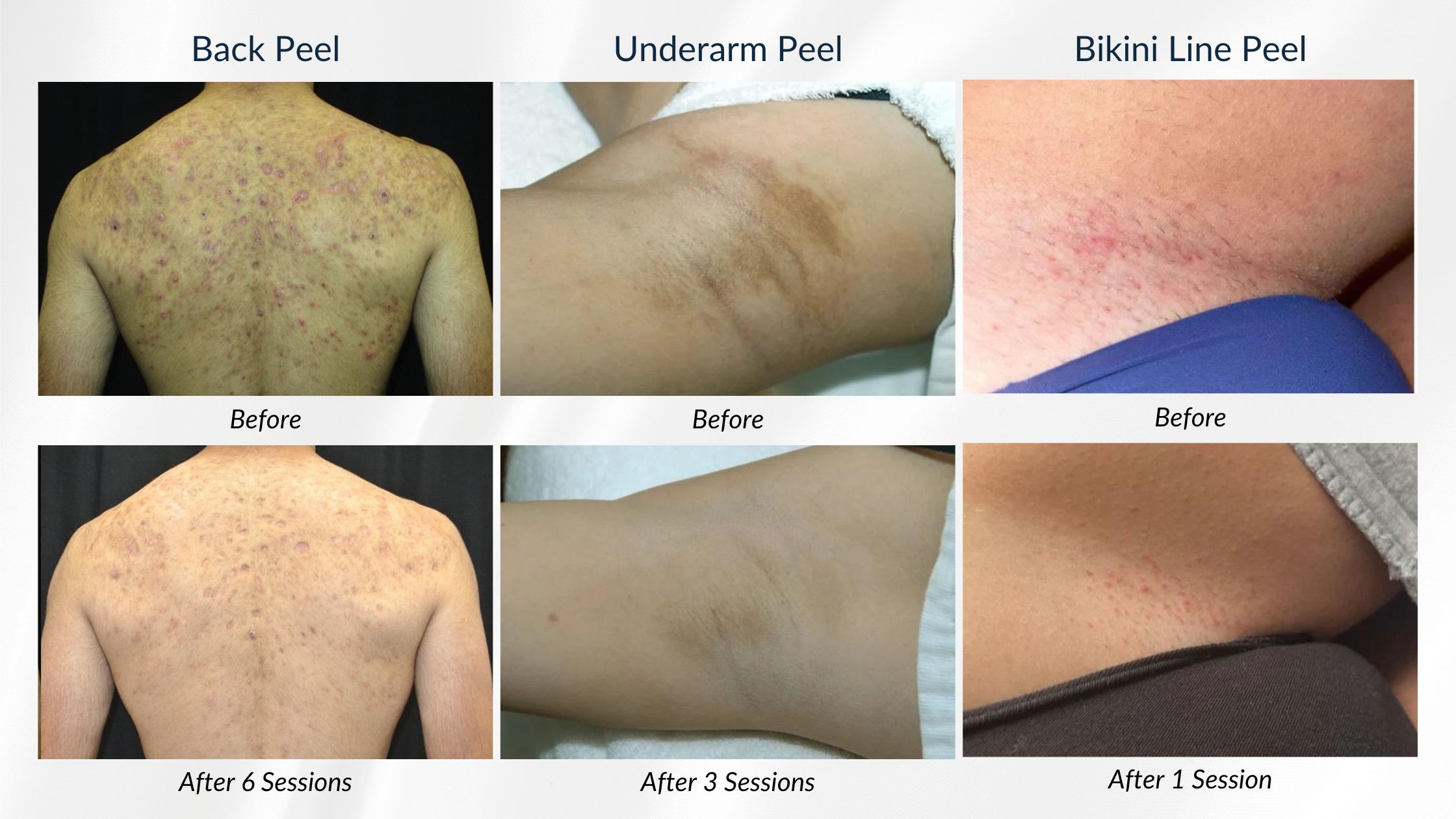 And the Results?
Instant! Yes, you will be able to see and feel the difference. Skin is ultra supple, smooth and bright and our clients' say it simply feels "amazingly fresh".
Those with ingrown hairs or acne can see a difference and within 2-4 sessions depending on the severity, breakouts have completely stopped leaving skin clear and smooth. Even with scars left from acne, ingrown hairs or even surface burn marks are significantly diminished within 5-6 session.  Our clients love the results and some come on a monthly basis to upkeep their supple skin just as you would for a facial.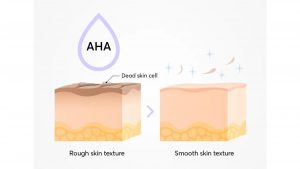 At Nude Beautique, we use a peel by top-of-the-line American brand Exuviance, which was created by two internationally recognised dermatologists. The two doctors, Dr Eugene Van Scott and Dr Ruey J. Yu are recognised for their ground-breaking discovery that AHAs have a beneficial effect on human skin. Subsequent studies have found out that AHAs are effective in stimulating prematurely aged or damaged skin to rejuvenate itself.
The Body Brightening Treatment can be done on most body parts including the bikini area, underarm, upper arms, elbows, back, knees and even the under butt crease.
The treatment, which is conducted by trained therapists at Nude Beautique, is a gentle procedure that will reveal a brighter and more radiant skin tone immediately. As a bonus, it also helps to reduce the occurrence of ingrown hair as the chemical peel also clears out clogged pores.
Should you have any additional concerns about your suitability for this treatment, do not hesitate to reach out to our experienced therapists for a consultation.
Additionally, for the month of September 2022, customers may enjoy a trial price for the Body Brightening Treatment at HK$380 for the bikini area (u.p $580) and HK$520 for the underarms (u.p. $800). To enjoy this limited time offer, book your appointment now.
ONLINE BOOKING:
Central Branch
Causeway Bay
Tsim Sha Tsui
BEFORE TREATMENT:
Schedule this treatment a week before/after a wax/laser session to avoid any irritation. It is preferred to do it after, as with no hair (or less hair) on area for give for better absorption of the solutions.
No Retinol, Vitamin A, Accutane or any other medication/creams that thin the skin
AFTER CARE TREATMENT:
No sweating / heated activities for 2 days to ensure results are not altered
Keep moisturing skin & drink plenty of water to maintain hydration
Those with severe ingrown hair breakouts can continue to also use our ingrown serum a week after the peeling treatment
Note: Not suitable for pregnancy, breast feeding women or those with severe burns