What's the difference between HIFU & Ultra Face 360?
Discover which of these celebrity-favourite treatments is best for your skin concerns whether it be eye bags, wrinkles or simply a full facelift.

Celebrity-obsessed face treatments HIFU and Ultra Face 360 are two of the most trending procedures in town and for good reason. Both treatments offer instant and natural looking results, where they rejuvenate the skin and shave years off your appearance by stimulating collagen production for better skin elasticity and skin tone.
However, one of the most commonly asked question is: What is the difference between HIFU and Ultra Face 360?
To help you decide which treatment best suits your needs, Nude Beautique's experts break it down for you.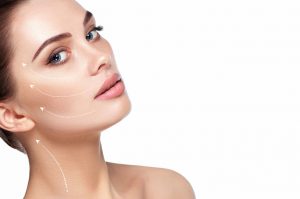 What is HIFU?
Non-invasive HIFU (high intensity focused ultrasound), a Korean FDA approved celebrity-favourite treatment, harnesses the power of ultrasound waves to precisely target 3 specific layers of the skin from 1.5mm, 3mm and 4.4mm by stimulating cell production. The deepest layer targets the superficial muscular aponeurotic system (i.e. the face muscles) which helps to lift, tighten, and shape the face with immediate results.
Benefits of HIFU
The lifting effect of HIFU offers an overall "facelift" look. The treatment also helps to sculpt the face to achieve the coveted V-shape jawline, higher cheekbones and ultimately a lifted slimmer face.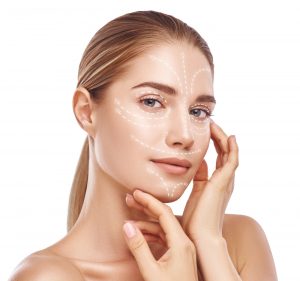 What is Ultra Face 360?

The Exilis Ultra Face 360, a favourite of Hollywood celebrities like Kim Kardashian, is a non-invasive treatment that delivers both ultrasound and radiofrequency to the upper layers of the skin. This FDA-approved technology is used to stimulate collagen production to reduce signs of ageing such as fine lines, wrinkles, eyebags and deep creases.
Benefits of Ultra Face 360
This treatment is amazing for reducing the appearance of wrinkles and lines, getting rid of eyebags and minimising pores. It also improves skin elasticity so that the complexion looks more youthful.
How to decide what treatment best suits your skincare concerns?
Choose HIFU if…you have a rounder face shape that you would like to sculpt, slim and lift. HIFU is also good for rejuvenating tired skin or skin that has started to become laxer in appearance for a lifted effect.
Choose Ultra Face 360 if… you have ageing skin with wrinkles and eyebags. This treatment is especially recommended for ages 40 and up who have more mature skin.
Many clients even combine both treatments to treat multiple concerns. For instance, a customer may wish to sculpt their face while also treating eye wrinkles and eye bags. In this case, they can benefit from this combination where our Nude's therapists may recommend HIFU on the entire face then Ultra Face 360 on just the eye area. Therefore, for best results, we strongly recommend having a consultation before deciding on your treatment procedure.
OCTOBER 2020 SPECIALS
This month we're having a special promotion for BOTH treatments for Face & Neck!
HIFU Trial = $1,888 (60 mins)
Ultra Face 360 Trial = $1,500 (40 mins)

Click for more information on HIFU Facelift or Ultra Face 360.  To get started on your journey to a radiant, youthful looking you that's all natural, book a consultation and treatment with Nude Beautique at 2868 9100!
Terms & Conditions: Promotion ends 31 Oct 2020. Other t&c apply.