6 Benefits of Laser Hair Removal You Should Know

If you are still considering which method of hair removal is best for you, here are 6 must-know reasons why laser is one of the best techniques to invest in.
From waxing and electrolysis to IPL and laser, there are many methods in Hong Kong that you could use to get rid of unwanted body hair. While each technique has its own set of pros and cons, there is no doubt that laser is one of the best ways to remove hair permenantly.
For this non-invasive treatment, targeted wavelengths of highly concentrated light are used to remove specific hair follicles so that hair will stop growing from them without harming the surrounding skin. This gives long lasting results for those who do not like the hassle of hair regrowth.
Of course, it is important to know that not all lasers are created equal for effectiveness of hair removal. For the best in safety and quality, it is important to use a medical grade or FDA-approved laser systems as these are the gold standard in terms of offering safe, fast and long lasting results. If not, it can be very painful and have non-effective results, or worst yet, it can leave you with multiple burns and skin damage. 😵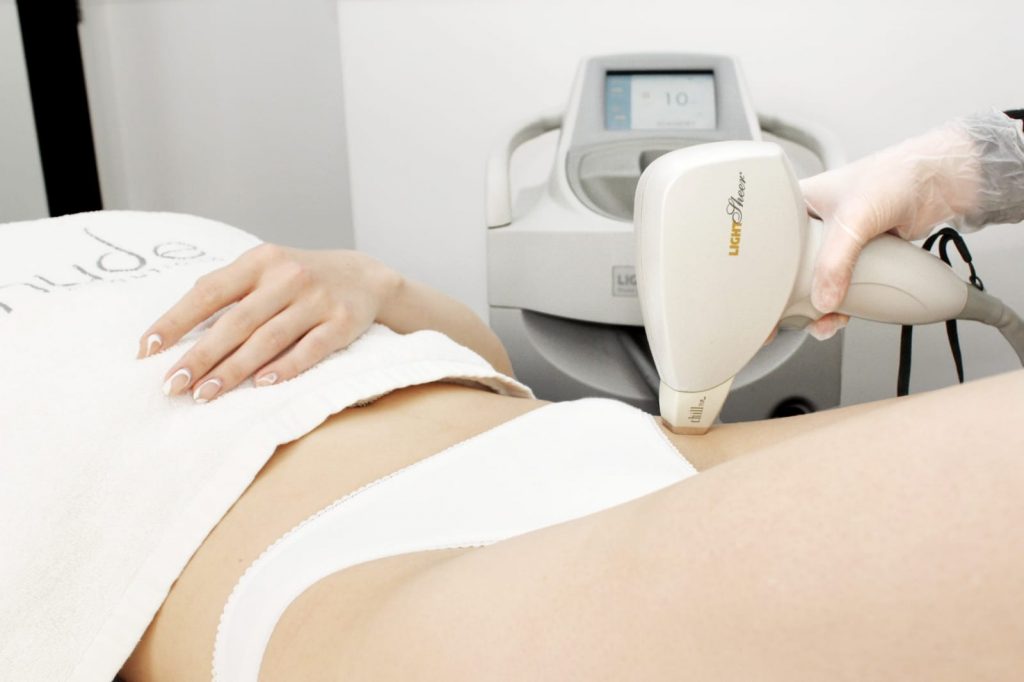 At Nude Beautique, we only use the best medical grade and FDA approved systems for laser hair removal, including top-of-the-line Lumenis Lightsheer and Candela GentleLase. Our therapists are also highly-trained in the laser hair removal procedure and will be able to customise a treatment that best suits your needs.
Here are 6 key benefits of laser hair removal:
1. Long Lasting Results
Laser hair removal is a permanent treatment, which means that once your treatment course is completed, you will be hairless in that area forever. However, some changes in your hormonal condition, may cause some hair regrowth – a simple follow-up laser session will zap those hairs away in a jiffy.
2. Saves You Time

Depending on the area of the body (underarm, chest, back, bikini area etc) that you are doing laser hair removal on, the sessions will usually take only an extra 10-30 minutes compared to waxing and you can return to your regular routine with no downtime. Plus with our reputable laser hair removal systems at Nude, most individuals only need five sessions to achieve their desired results, then they're done with regular hair removal sessions forever. Imagine how much time you will save from not having to constantly shave or wax ever again!
3. Saves You Money
Even though the upfront cost of laser hair removal may seem like a large amount, especially for a superior laser system, it actually works out to be cheaper than spending money on a lifetime of waxing or shaving. The results are also significantly better and with the time saved, this can work out to be one of the best hair removal deals around.

4. Improves Your Skin
As laser is a form of light therapy, it will actually rejuvenate and improve your skin's condition after each session. By boosting collagen production to give firmer and bouncier skin, it also leaves your skin looking smoother and more toned after each successive session. You also will not have to worry about itchy or unsightly bumps or ingrown hairs with laser hair removal every again!
5. Improves Skin Discoloration
It is common to have some skin discoloration on certain body parts such as the underarms or bikini area from excessive shaving, laser hair removal can also help to lighten the skin on these areas.  As it is a light therapy, it will cause a natural repair and healing of the skin that includes any hyper-pigmentation. People who have skin pigmentation such as dots on their arms or legs due to the presence of hair follicles, have successful results with these marks fading significantly or completely after their laser hair removal treatment.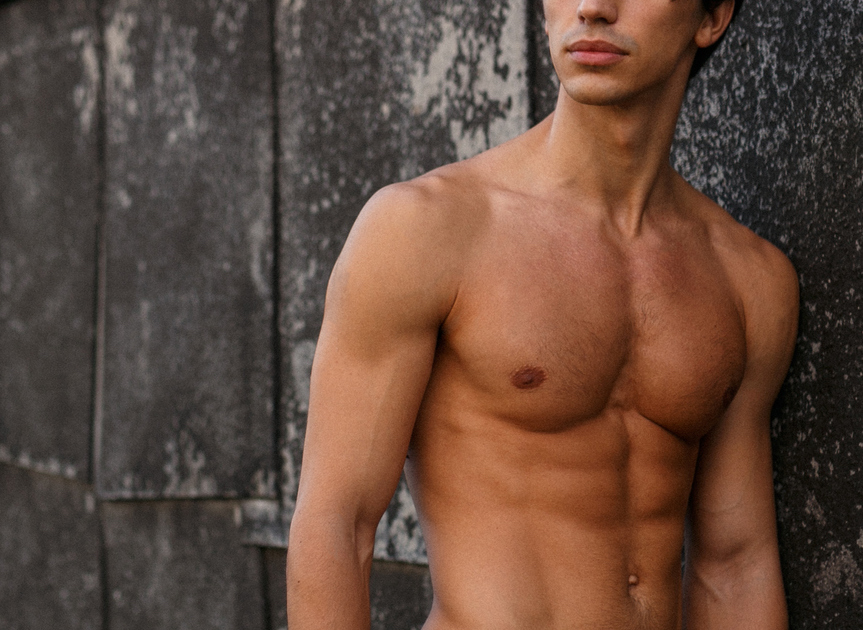 6. Finer & Less Dense Hair
Those who have very thick hair (mostly due to shaving) and are seeking a hair reduction (instead of hair removal), Laser is definitely the treatment for you.  With every session of laser, hair will become finer, less pigmented (less colored) and less dense.  By simply having a few session (as oppose to the full course), you can achieve your desired results. This has been very popular for men who wish to have less hair on certain areas such as their back, shoulders, chest.
FEB-MAR 2021 SPECIALS
Our biggest Laser Hair Removal Trial Specials Ever!
Underarm $350
Brazilian $980
Upper Lip $250
Full Arms $1,760
Full Legs $2,240
Appointments are required to avoid disappointment.
T&C: Laser trial promo prices above are for females only.  Male trial prices or areas not listed above kindly contact us directly for the promotional trial price. Promotions available until 31 March 2021.
For more information click here and to book your laser hair removal treatment, call us at 2868 9100 or contact our friendly therapists at Nude Beautique now!