ABOUT
LASER HAIR REMOVAL
Laser hair removal is a non-invasive treatment that reduces and eliminates unwanted hair at the root on targeted areas by directing a wavelength of highly concentrated light at specific follicles. When the pigment in the follicles absorbs the light, it damages the hair follicle without harming the surrounding skin. Come and meet one of our highly trained technicians today to learn more about how Nude's highly effective treatment can work for you.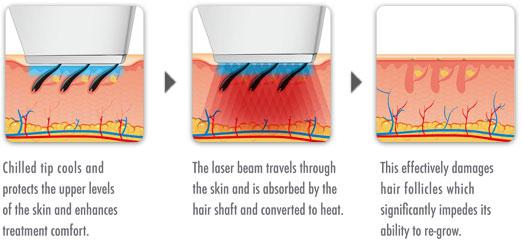 BENEFITS

TIME SAVING
Only 5 Sessions Required To Achieve Results

LONG TERM
Once Treatment Course Completed, You're Hairless Forever

SKIN REJUVENATION
Boosts Collagen & Makes Skin Smoother, Brighter & Firmer

NO DOWNTIME
Non Invasive So You Can Resume Routine Immediately

MONEY SAVING
No More Hair Removal Treatments Required
WHY NUDE?
Committed
As one of the premier laser hair removal centers in Hong Kong, Nude has been committed to delivering superlative services for over a past decade.
Cutting-edge
Nude only uses the best medical-grade & FDA approved devices for laser hair removal, using renowned Candela GentleLase, Syneron e-Max & Lumenis Lightsheer.
Effective
Our laser hair removal systems are clinically proven to give revealing results in as little as 5 sessions, a much faster rate than IPL and other laser systems in the market.
RELEVANT BLOGS
6 Benefits of Laser Hair Removal You Should Know
If you are still considering which method of hair removal is best for you, here are 6 must-know reasons why laser is one of the best techniques to invest in. From waxing and electrolysis to IPL and laser, there are many methods in Hong…
OUR LASER TECHNOLOGY