8 Things To Avoid After A Wax

To get the most out of your waxing session, here is an after wax guide to the Do's and Don'ts immediately after a wax.
The sensation of soft, silky smooth skin right after having a wax is one of the best feelings in the world. And even though waxing is one of the most fuss-free hair removal methods available, there could be some common reactions that you may have experienced post-wax.
For example, you might notice bumps or red irritated skin, acne breakouts or ingrown hairs or even have allergic reactions such as hives or rashes. Often, these symptoms are aggravated by things that you might have done without even realising it (or in some cases, it could be the unhygienic beauty salon or poor techniques and products they used). So, here are 8 activities to avoid after your wax to ensure clear, smooth skin.
1. Don't Do Intense Exercise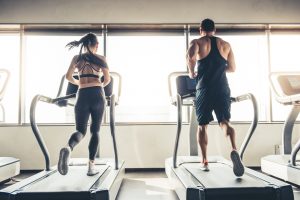 For 24 hours after your wax, avoid intense, sweaty workouts such as running, high intensity interval training (HIIT) or cycling. The pores of the waxed area are still open, so excessive sweat may irritate your skin. Exercise can also increase friction in the treated areas and aggravate sensitive skin.
If you are a fitness lover, schedule an intense workout the day before and the day of the wax, use this downtime as an opportunity to perhaps indulge in gentler activities such as light stretching instead. You will be raring to get back to your exercise routine after this short break!
2. Don't Go To Hot Places
Avoid places with extreme heat such as saunas, steam rooms, hot yoga studios and sun tanning. After a wax, your skin can be more sensitive to heat, making it more susceptible to sun damage if you go tanning. Your level of discomfort in a heated room is likely to be increased too since your body temperature has increased after a wax. Plus, bacteria tends to breed in warm and damp locations and with open pores, your risk of infection will increase. Instead, do be patient and wait for a couple of days before resuming these activities.
3.  Don't Go Swimming
Whether you prefer swimming in a pool or in the ocean, avoid this immediately after a wax. Both chlorine in pools and salty sea water can aggravate sensitised skin. As water is another environment that tends to be a breeding ground for bacteria, you could also be at an increased risk of infection. Save this activity for another 1-2 days instead.
4. Don't Take Baths
You should try to avoid hot baths for the same reasons as points 2 and 3. Instead take showers as running water is cleaner compared to sitting for an extended length of time in bath water. In addition, set your shower to a cooler temperature to encourage your pores to close up.
For best results, lather up with an anti-inflammatory soap product like the Zesty Antibacterial Wash (HK$280) which contains tea tree oil, a natural antiseptic, which helps to cleanse the pores while the orange oil boosts the skin's energy. It gentle enough to be used daily and straight after a wax.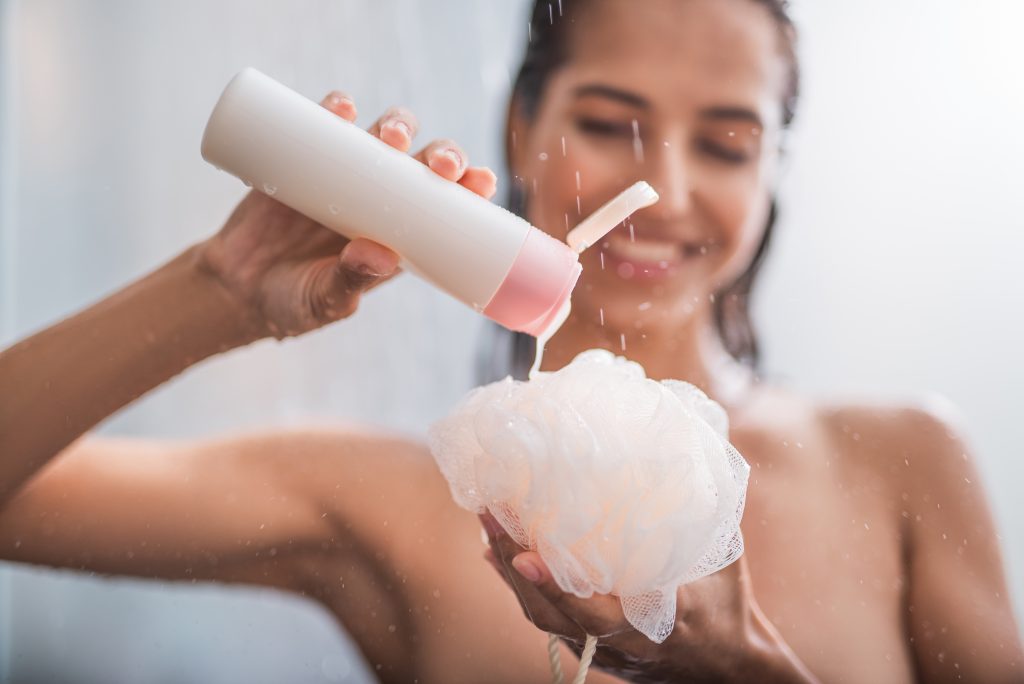 5.  Don't Exfoliate – for the first  5-7 days
Don't forget that waxing is already a form of exfoliation as it does remove the top most layer of your skin. This is why, for the first 5 to 7 days after your wax, you should avoid any additional scrubbing or exfoliation at the waxed area as this could lead to skin damage.
However, after the first week, we recommend regular exfoliation to gently remove dead cells from the upper layer of your skin. This helps to prevent ingrown hairs and will also keep your skin feeling soft and supple. Nude Beautique's very own Exfoliating Glove (HK$110) is one of best available in the market and can be used either wet or dry. This gentle yet effective exfoliator does not breed bacteria on its surface unlike natural loofahs and can easily last up to six months.
6.  Don't Try New Beauty Products
It is definitely not a good idea to test out new beauty or skincare products on freshly waxed skin, as you never know how your sensitised skin might react. Instead, stick to fragrance-free beauty products and only use tried and tested ones that you know you are not sensitive to for the next couple of days. You should also avoid scheduling a spray tan session after a wax as the chemicals used may further irritate your skin.
7.  Don't Have Sex
We know this might be hard to resist but if you tend to be sensitive after a Brazilian wax, it is best to avoid friction around your bikini area for at least a day or two after your wax. Besides exposing your skin to bacteria and possible chafing could cause added harm to this area. If you do have a special occasion to celebrate, we recommend scheduling your waxing appointment a couple days before the special day so you can enjoy sexy time without any other worries.
7.  Don't Wear Tight Clothes
Switch out tightly fitted clothing for loose apparel like maxi dresses or loungewear. Clothes that hug your body will rub against your skin hence causing irritation and are also likely to trap more moisture which can increase chances of an infection. So, sit back and relax in comfortable clothes for a few days before you get back to wearing fitted leggings, thongs, little black dresses and cute crop tops.
Follow these tips to enjoy smooth, hairless skin that is a joy to touch and a breeze to maintain. So, have you made your waxing appointment at Nude Beautique yet? Simply book online or call us at 2868 9100.