5 Reasons Nude Beautique is the Best Beauty Salon in Hong Kong
Experienced therapists, effective hair removal, results-driven facials, targeted skin tightening and slimming treatments — Nude Beautique is the best beauty salon in Hong Kong for a reason.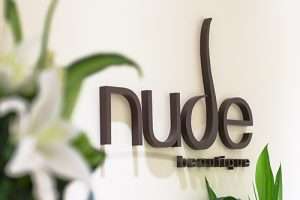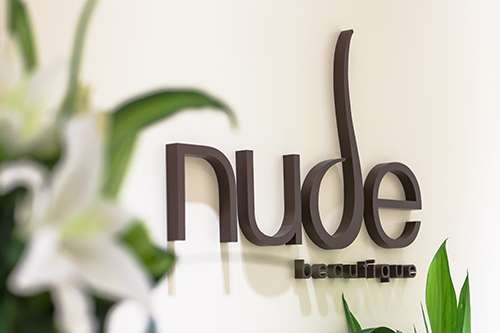 Nude Beautique first debuted nine years ago. Launched as Hong Kong's original hair removal specialist, the beauty center initially focused on waxing and laser hair removal services.  With the premium wax products, exceptional internationally trained therapists and the most effective FDA-approved laser hair removal machines, this is how Nude became a success. It's still the best waxing and laser hair removal center in Hong Kong, of course — but over the past decade, the beauty salon has evolved and offers premium services to answer all your cosmetic concerns, including skin tightening, highly targeted facials and high-tech slimming treatments.
While infinitely relaxing, the heart of Nude Beautique's philosophy is rooted in superlative hospitality and results-driven treatments. Furthering its reputation as the best beauty salon in Hong Kong, Nude Beautique is constantly updating its treatment lineups, products and machines to offer the most innovative and premium experiences on the market.
Working with the world's leading cosmetics brands, Nude Beautique is one of the few beauty centers in Hong Kong to offer Elemis Facials — even the brand's hard-to-find BIOTEC facial range, which is considered one of the best skin systems on the planet. These highly sought-after experiences visibly transform skin with clinically proven products that prep and pamper your skin to perfection.
With safety as a top priority, Nude Beautique operates the only FDA-approved slimming machines on the market. This state-of-the-art system is safe and provides immediate visible results after even the first treatment. The treatments also reduce the appearance of cellulite and tighten skin.
The scientific chops continue in the skin tightening department, where Nude Beautique harnesses the power of medical-grade machines that transform skin on the face, neck and hands. After just one treatment, clients emerge with younger, firmer and more radiant skin. The machine is usually reserved for doctors to operate, but Nude's highly qualified technicians have been trained to perform the sought-after treatments.
As Hong Kong's leading beauty center, Nude Beautique has a sterling reputation for offering internationally acclaimed beauty services, but the quality assurance doesn't stop with the treatments. Naturally, Hong Kong's best beauty center is also known for its alluring aesthetics, hygienic facilities and five-star customer service, atmosphere and hospitality.
Walking into a Nude Beautique is like coming home. The friendly staff and chic decor offer a warm welcome, while comfortable treatment rooms and soft lighting help you unwind from all the pressures of the day.