A Beginner's Guide to Brazilian Waxing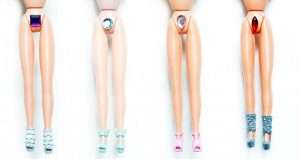 Here's the lowdown on what you can expect ahead of your first Brazilian wax in Hong Kong.
You've probably heard horror stories from friends, but your first-time getting a Brazilian wax does not have to be a nightmare. You can emerge unscathed — with silky smooth skin, no less — if you choose a quality waxing salon, know what to expect, and come prepared.
We know the first time is terrifying — we have all been there! And while we can't promise a totally painless experience, our highly trained team at Nude Beautique understands that waxing for the first time can be intimidating, and will do everything they can to make sure you're comfortable.
First things first: Mentally prepare. If you know what's coming up, it will make it much easier. Read our waxing FAQ to see how the process normally works.
Now that you know what to expect, we have a few ideas to help you get through your first time.
Tell the therapist: If she knows it's your first time, she will take extra precautions to check in with you regularly and walk you through the process.
Call your girlfriends: There's nothing like social support! Book appointments at the same time as your friends and plan a cheeky girls' day out.
Bring a magazine: Or just borrow one from us! If you keep your mind off of the process, then it'll pass by much quicker.
Ask for an extra pillow: If you need something to squeeze, we're happy to hand you an extra pillow to take the edge off.
Take deep breathes: Take a deep breath when the therapist spreads on the wax, and a cough during removal can help to distract from the split-second of pain.
Pop a couple of painkillers: About 30 minutes before your appointment, take a couple of painkillers to help minimize discomfort. Prefer vino? A glass of wine ahead of an appointment can help too.
Start slow: To ease into it, start with a traditional Brazilian, rather than a "Hollywood" which will take it all off. A Brazilian leaves a strip of hair behind — and that strip happens to be the most painful part.
Prepare some small talk: Engage the therapist in a bit of banter and chatter to help you keep your mind off the procedure.
Mind the timing: Your skin is extra sensitive while you're menstruating and it will be more painful, so skip this time of month.
Stay calm: Remember that Nude's therapists have waxed thousands and thousands of women in Hong Kong. We are Hong Kong's original waxing specialist, and we know what we're — you're honestly in the best hands possible.
Learn more about our Brazilian Waxing treatments here.
Nude Beautique
Central – 4/F, Man Cheung Building, 15-17 Wyndham Street, Central
TST – 17/F, Canton Plaza, 82-84 Canton Rd, Tsim Sha Tsui
CWB – 2/F, 18 Pak Sha Road, Causeway Bay

Booking Hotline: +852 2868 9100
Whatsapp Booking: +852 5511 5774