Designer vaginas without the surgery
Designer vaginas without the surgery: Ultra Femme 360 vaginal rejuvenation – who needs it, what it does
By: Christina Ko (for SCMP)
Young women who want better sex or appearance down there, older women who experience dryness or itchiness, and menopausal women can all benefit from procedure
Taking just eight minutes, it uses a combination of ultrasound and radio frequency; clients are surprised it is pain-free, says director of a Hong Kong salon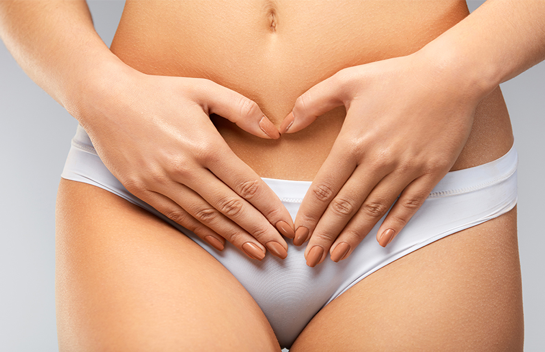 Invest eight minutes and HK$3,500 (US$450) and you could be having better sex tonight, according to Pauline Supangkat, the director of operations at Hong Kong's Nude Waxing Beautique.
The salon, which has branches in Central, Tsim Sha Tsui and Causeway Bay, recently launched a vaginal rejuvenation procedure using the Ultra Femme 360. Billed as a non-surgical alternative to
vaginoplasty and
labiaplasty
, vaginal rejuvenation isn't exactly new, but it's a technology that's improved by leaps and bounds in recent months and years. Supangkat says that now it is not only completely safe and hygienic, but pain-free, effective and requires zero down time.
Who might need the procedure, and why? Supangkat breaks customers down into three categories: younger women who might wish to improve the external appearance down there or increase sensitivity in erogenous zones; most menopausal women or women who've given birth and who have problems with incontinence; and older women who experience dryness, itchiness or burning sensations.
Since the Ultra Femme 360 launched at Nude three months ago, "most of the clients who come for consultations are younger, actually", says Supangkat. "They feel like unsatisfied in their sex life. Older clients, they don't care about that part, they care about the control of muscles."
The treatment can be performed on the inside – helping with tightness, dryness and incontinence – or on the outside, on the lips, for appearance and to increase the pleasure receptors around the perineum.
What surprises clients most is the absence of pain. "Some of my clients have said, 'Oh my god, it's so comfy and warm! No burning at all," says Supangkat – it's even been compared to getting a hot-stone massage.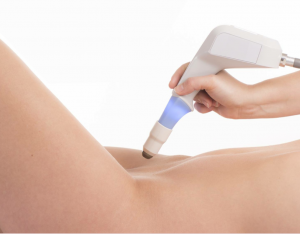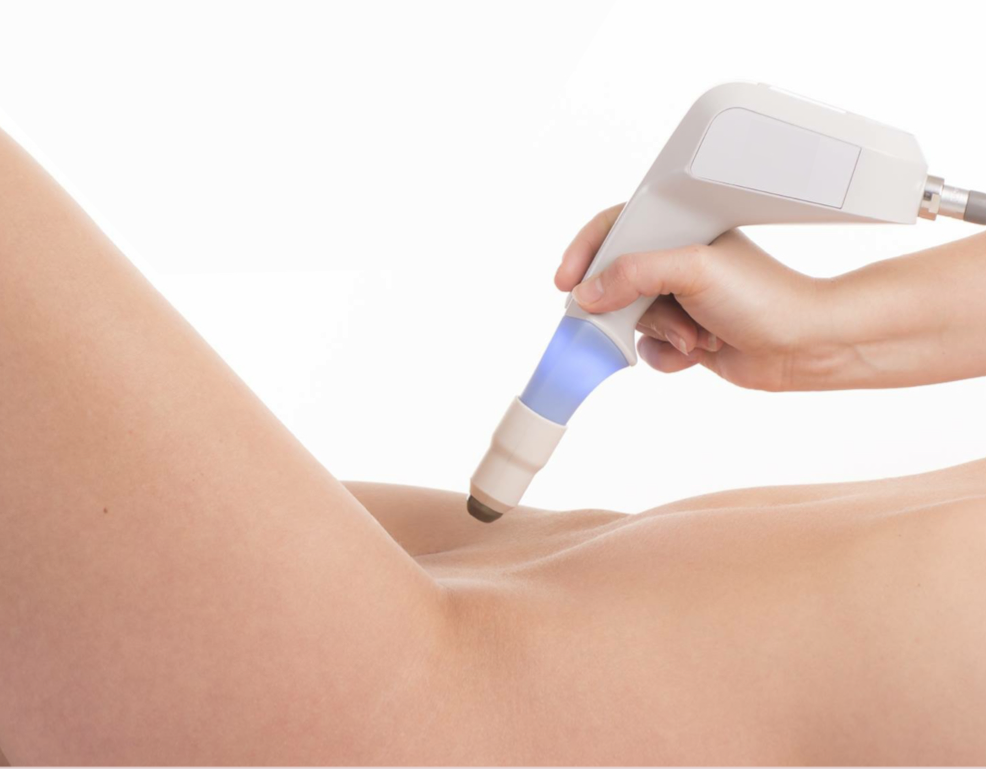 For those familiar with the technology behind Thermage or Hifu (high-intensity focused ultrasound), the concept is similar – using radio frequency and ultrasound, the walls of the canal are heated gently to boost collagen production, which is produced in lower amounts as the body ages.
"Usually people who have done the treatment, the first thing they would notice is that when they pee, it's more like a fountain, more straight. The collagen [regeneration] will happen within a few days," Supangkat says.
While a first-timer pays HK$3,500 for the initial treatment, Nude recommends that clients come every week for four to five weeks for long-term results. A treatment package costs HK$18,000.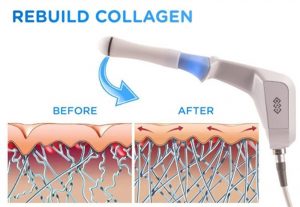 "The treatment will [work] for eight months for older women. For younger girls it will last maybe two years. To be honest, it's not permanent, but that's why it's safe. It's the same with Hifu," she says; the latter costs more and causes some pain. "It's so successful in the US and Europe, in Beverly Hills all sorts of celebrities [do it]," Supangkat says.
She adds: "Next, we haven't confirmed yet, but we are looking at whitening [technology for the area]. A lot of clients complain that their lips are darker. But for now we're just doing this."
For the original article, please click here: https://www.scmp.com/lifestyle/fashion-beauty/article/3026459/designer-vaginas-without-surgery-ultra-femme-360-vaginal 
For more information on this treatment, please click here for Intimate Rejuvenation – Ultra Femme 360. For bookings please call 2868 9100 or email us at info@nudewaxing.com.hk.