Lash Lift vs Lash Extensions
Lash Lifts – the hottest beauty trend in town which are much better for you. We tell you why.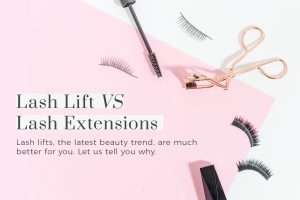 Many women dream of having lush, fluttery eyelashes but few are actually blessed with them naturally. But even if you have short, stubby lashes, there are ways to enhance them in a natural way that will last weeks (even months!).
You may have heard of lash extensions; now Nude Beautique is pleased to introduce Lash Lift! the latest eyelash trend of the moment. Lash lifts are so gentle they won't harm your lashes or cause them to fall out. They offer increased curl and lift so you won't need to use the eyelash curler, mascara or false eyelashes, unless you wish to.
Here's everything you need to know about lash lifts and lash extensions.
What is the difference?
Lash extensions – These are individual fibers that are glued to your own eyelashes to make them appear longer and fuller.
Lash lift – A lash lift is a new and improved version of a perm to lift the eyelashes from the root in an upwards fashion to enhance the length of the lashes while creating a wide-eyed effect.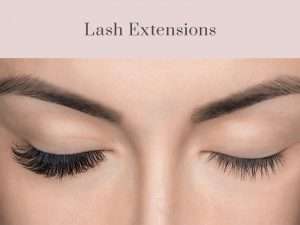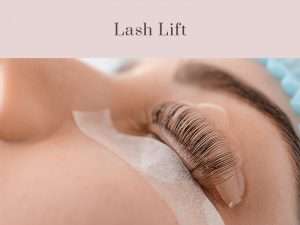 Lash extensions
Lash lift
How long is the treatment?
Up to two hours to apply.
30 minutes – making this a perfect lunchtime procedure
How long do they last?
2-4 weeks
6-10 weeks
When do I need to re-book?
2 to 3 weeks to fill in the lashes that have fallen off.
6 to 8 weeks to get a "re-lift" depending on how quickly your lashes regenerate.
What can I do when the results have faded?
When half or more drop, lashes start to look uneven and quite strange.

The only options are to get re-fills or have them removed.

Not a problem – when half the lashes start to drop downwards, it still looks natural. You can simply use a eyelash curler or mascara
Are there any side effects to my lashes for prolonged use?
Over time, natural lashes tend to break, fall out or get thinner due to the extra weight they are bearing.
None.

Many women even experience an improvement in their eyelash growth after the procedure.

Could this treatment cause any reactions?
The eyelash adhesive may cause irritation, inflammation or allergic reactions to those with sensitive eyes.
This treatment is not advisable for those who have allergies adhesive or silicon.
Can I wear mascara? False Lashes?
No. You will have to wait until all the extensions are off before wearing mascara or false lashes.
Yes! Mascara are great if you wish to further enhance your lashes for the day/night.

False lashes are also not a problem either

How do I care for my lashes straight after?
Avoid lashes, including water for 24 hours as well as any heat or steam as that may weaken the glue and cause your lash extensions to fall off.
Washing your face is fine, however best to avoid applying anything such as lotions & mascara for 24 hours.
At Nude Beautique, we use Elleebana lash lift treatment, the leading Australian brand in the eyelash industry, to offer you a superior experience. The formula contains a variety of active ingredients to provide the lifting effect, extend the natural life cycle of your hair and to deeply moisturise and plump every strand. Compared to other brands, Elleebana works faster, lasts longer and is safe for your lashes.
Best of all, our lash lift treatment also includes eyelash tinting to provide a more dramatic result, with extra depth and darkness so your lashes look extra defined post-treatment.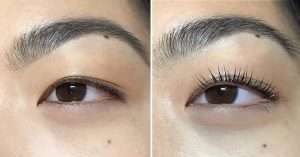 To experience the best Lash Lift in the market, make your appointment at Nude Beautique, the best beauty center in Hong Kong now! In just 30 minutes, you too can be a part of the hottest beauty trend in the city. For more information, click here.
End of Year Promotion Only HK$400 Trial (expires 31 Dec 2019)