WHERE TO GET SLIMMING TREATMENTS IN HONG KONG
Published by: Asia Spa
It's summer, which means you've probably dusted off the bikinis or the board shorts a few times already. But after months of self-isolation—and perhaps a bit of self-indulgence (no judgement!)—you may have some areas of the body that can use a helping hand when it comes to fat stores or cellulite stashes.
Thankfully there are a number of ways to tackle both, whether through application of heat or cold, detoxifying skincare products, manual massage or a combination of all of the above. We've rounded up four spas and beauty centres in Hong Kong that each offer a unique approach to slimming treatments. Try one or try them all—all you have to lose is fat cells!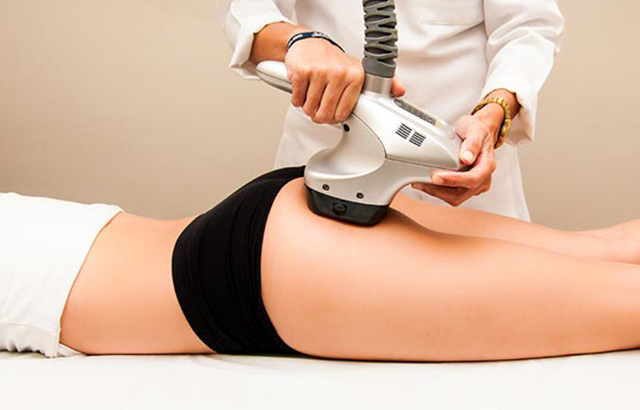 Nude Beautique
Despite our best efforts, exercise and eating right don't always translate to firmer skin or all-over fat reduction. Which is why Nude Beautique offers Vela Shape, the industry's only FDA-approved technology for slimming and cellulite reduction, to help clients target problem areas and sculpt their ideal shape.
Each 20-minute treatment targets fat cells through a combination of radiofrequency, infrared light energy, vacuum and mechanical massage. The energy heats fat tissues under the skin's surface, while the massage enhances lymphatic drainage and circulation.
Nude Beautique recommends a minimum of 10 treatments, combined with a balanced diet and exercise regimen, for the best results. A single treatment area is normally priced at HK$1,200 but is currently offered for only HK$300.
Find out more at nudewaxing.com.hk
Click here to know more about Slimming Treatment at nude.  Or call us at 2868 9100 to ask one of our friendly staff.
ONLINE BOOKING:
Central Branch
Causeway Bay
Published by Asia Spa 7 July 2020. For the full article please click here: https://www.asiaspa.com/18336/where-to-get-slimming-treatments-in-hong-kong/?utm_campaign=later-linkinbio-asiaspa&utm_content=later-8366267&utm_medium=social&utm_source=instagram