How To Tell A Good Wax From A Bad Wax
When it comes to waxing; hygiene, technique and the quality of wax used is of utmost importance.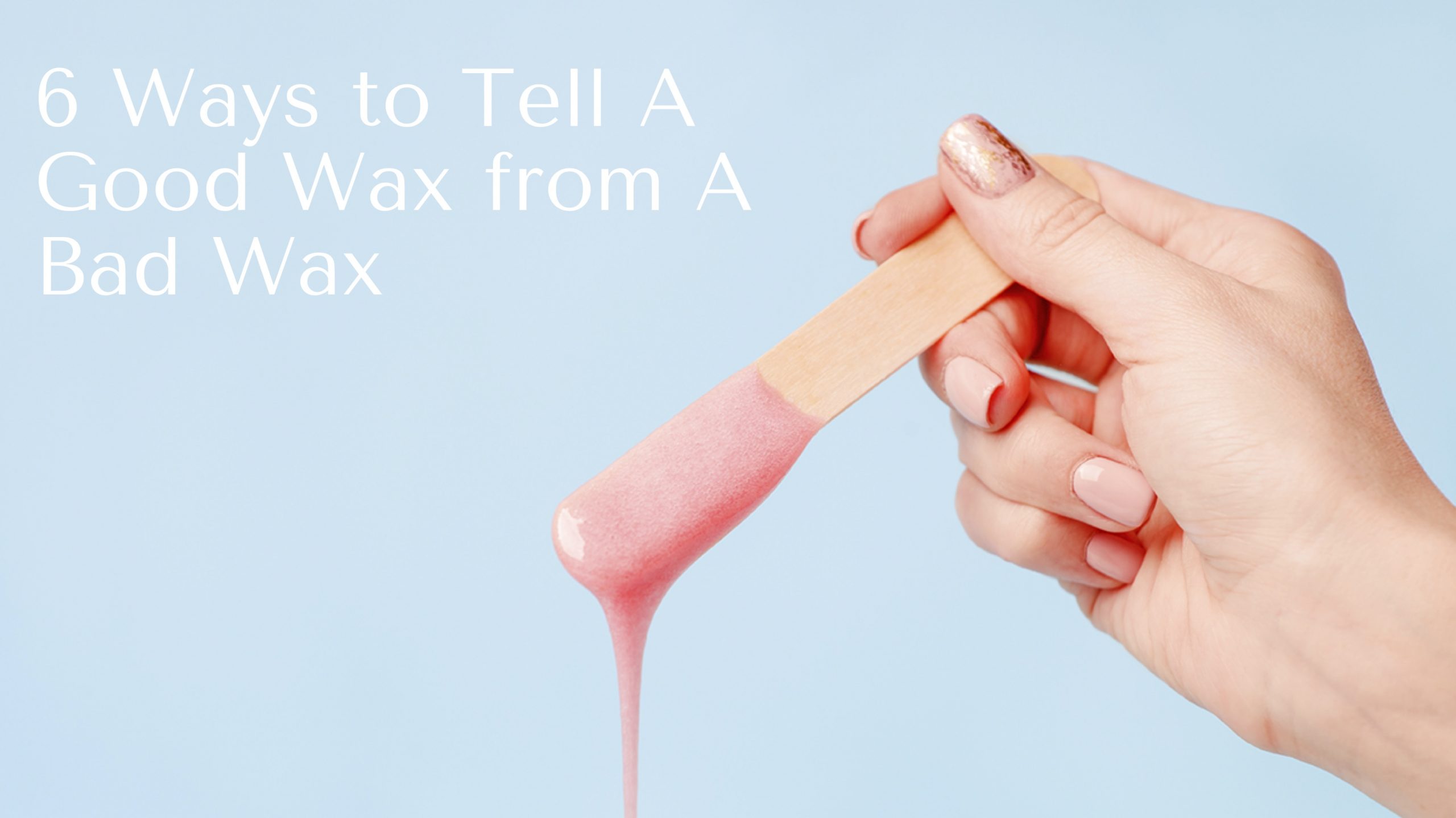 Don't you just looove the feeling of baby soft and smooth skin after a waxing session? But not all hair removal waxes are the same. Settling for a not-so-great wax can lead to pain, bleeding, allergic reaction or even worse, an infection.  Especially for your private areas, you will want to treat yourself in that department.
It basically come down to the use of top-quality wax, paired with therapists who are are trained in the best techniques who also follow the appropriate hygiene protocols.  But how can you tell?  Here is what you need to know about the difference between a good and a bad wax.
1. Premium wax
The quality is a key factor in ensuring a painless and effective hair removal experience.  There are a lot of cheap wax in the market which are made with a lot of chemicals and cheap ingredients. You can tell as these cheaper waxes are hard and brittle, smell of chemicals, not effective at pulling hair out and may cause any allergic reaction.
At Nude Beautique, both our hard wax and strip wax, which are used on different body parts, are specially formulated and exclusive to us. Made with high-quality ingredients in Australia, these high performance products are natural, vegan-friendly and are not tested on animals. They contain essential oils and coconut oil that are gentle on the skin and irritation-free. The waxes are also formulated with titanium dioxide to keep it soft and supple so that it grips each hair strand without breaking off. Try it to feel the difference for yourself!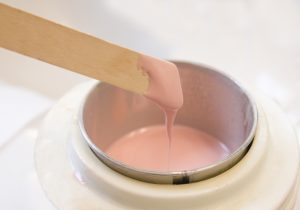 2. No double dipping!
For obvious hygiene reasons, double dipping into the pots of wax is a strict no-no. Unfortunately, there are some salons that do reuse their spatulas so as to save costs, so you should definitely enquire about this before you sign up for a waxing session (and observe during the treatment)!
Rest assured that at Nude Beautique, we NEVER double dip, so each spatula is dipped into the wax only once and then discarded. For strip wax, we use cartridges instead of wax pots and the roller applicators are thoroughly disinfected both before and after each client. E
Additionally, our therapists also prep the area to be waxed before treatment to cleanse the skin of dirt, sweat or lotion to reduce the potential for infection after you have been waxed.
3. Therapist technique is extremely important
This is where you can immediately tell the difference between a well-trained therapist and one who may not have mastered the art and skills required to ensure a comfortable experience. A bad wax is painful right from the removal of the first strip of your hair and could even cause abrasions and bleeding due to poor technique.
Sadly, in Hong Kong, the waxing training is minimal and of poor technique in the beauty courses that are on offer, as most courses focus on facials, nails and massage only.
This is why at Nude, we adhere to the training and international techniques taught by Australian professionals via our intensive in-house training processes. This ensures that all our therapists are well-trained in expert waxing techniques and can provide efficient, painless and effective results for every single session no matter who you get.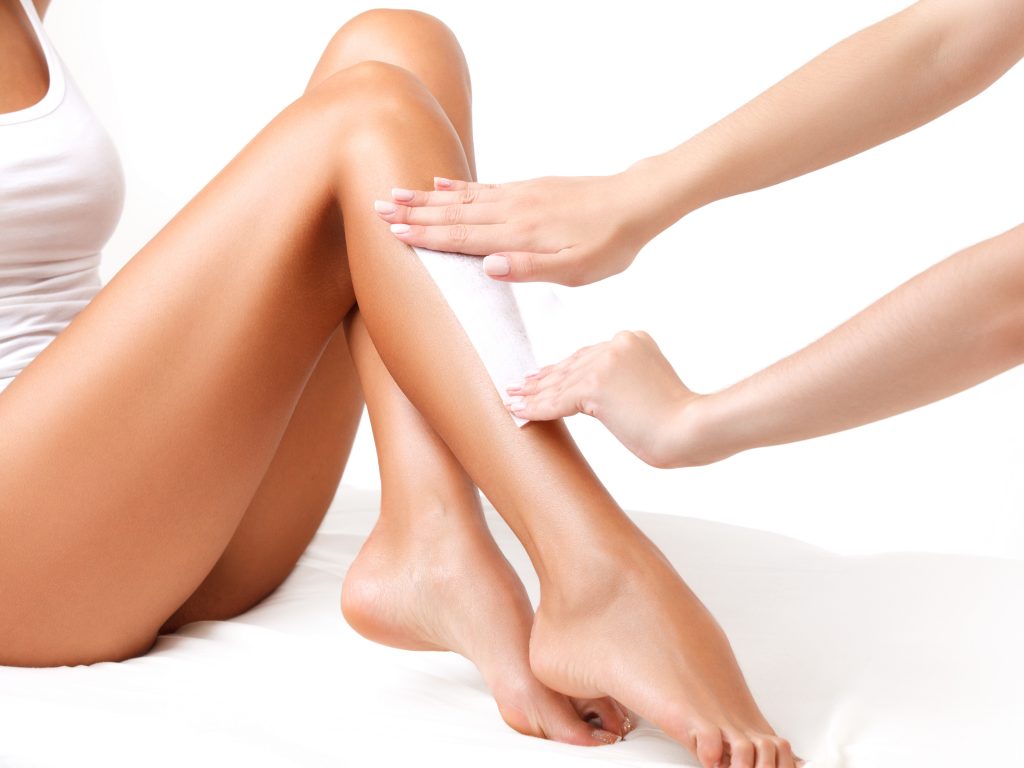 4. The results speak for themselves
Within a couple of days, observe the condition of your skin. If it was a bad job, you will notice broken hair on the waxed area, leading to a noticeably spiky regrowth really quickly. This could lead to bumps and ingrown hair, which are itchy and uncomfortable. In the worst cases, as your skin is not cleaned prior to your wax, the open pores could get infected and you may notice rashes, itch and red bumps. Do consult a doctor if your skin infection does not get better.
With a good wax (like the ones offered at Nude!) your skin will feel smooth for weeks as the baby hair that regrows will feel much less irritating. We also use quality pre-wax and after care products so that all wax residue is removed and that your pores are clean and closed after your treatment. So, do enjoy the sensations of baby-soft and touchable skin!
5. Stringent hygiene standards is essential
Take a look around the treatment room, it should be spotless and sanitised. At Nude, even before the pandemic, it has always been standard procedure for our therapists to wear masks and gloves, sanitise their hands, disinfect all tools, trolleys and equipment used on clients and change disposable bedsheets between clients.
With Covid-19, we have further stepped up our hygiene procedures and frequently sanitise high touch areas such as door handles, reception desks and trolleys. Our therapists will also wear face shields where necessary and we require all who enter our premises to register, take their temperature and use hand sanitiser – to ensure the health and safety of all our customers.
6. Customer service is excellent
At a reliable and reputable waxing salon, the receptionist and therapists are very knowledgeable and will always be happy to answer any questions you may have and put you at ease, especially if it is your first time going for a wax. So, do not hesitate to have a chat if there is anything you are not clear about as we are here to educate you and help you achieve the hairless, smooth skin of your dreams!
After your treatment, we are also very receptive to feedback and will promptly respond to any follow-up queries. Additionally, at Nude, we do not believe in hard-selling packages. Instead, we believe that happy and comfortable customers will return for more treatments when they are ready.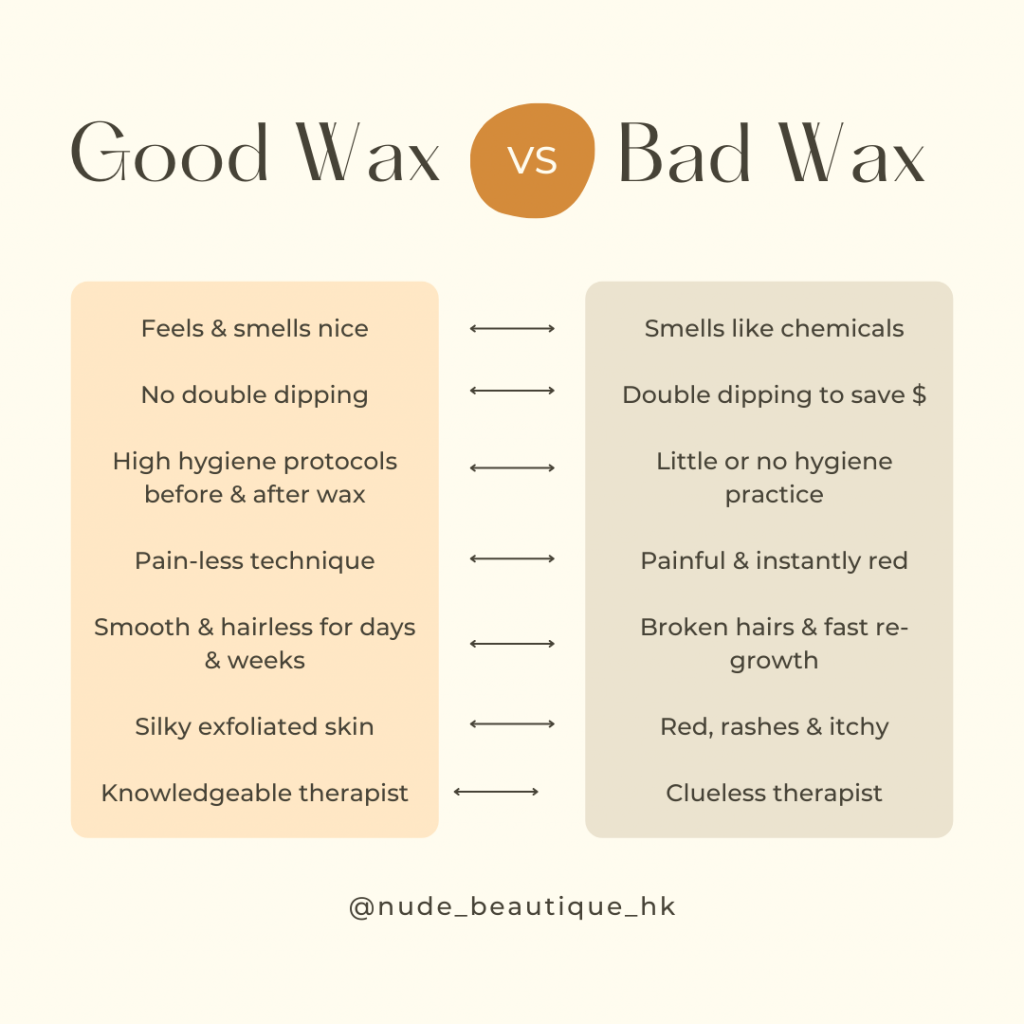 Whether it is for your Brazilian area, underarms or anywhere else you wish to enjoy hairless skin, book your waxing appointment at any of our Nude Beautique branches now!
To make an online booking Click Here, or Call Us at 2868 9100 or WhatsApp Us!