Nude Beautique Website Launch: Chic and Easy Way to Book Your Appointments
By Sassy Hong Kong Writers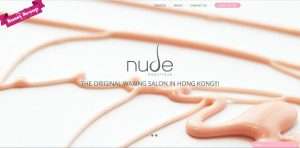 Nude Beautique Launches Chic Easy-to-Use New Website
BOOKING BEAUTY JUST GOT EASY!
Booking our waxing and laser services are now made easier as we celebrate the Nude Beautique website launch! Just because it's winter and we're covered up in layers of clothing, doesn't mean we should neglect our usual beauty regimes. In fact, there are plenty of reasons to look after your skin in the cold weather (bring on the moisturiser). You still deserve to look and feel your best despite the lower temps, and Nude Beautique are making it even easier for you to do just that with their brand new, easy-to-use website!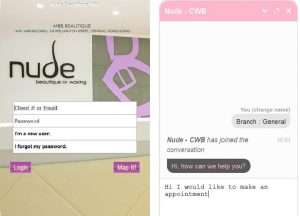 Since 2007, Nude Beautique has provided the highest international standards of hair removal and beauty services in Hong Kong, offering everything from waxing and laser hair removal, to slimming treatments and facials. This is the place to come to sort out your bare essentials(quite literally!), as you can expect a team of internationally trained, professional therapists, exceptional service and a swift, effective treatment. Nude is definitely up there as one of our favourite places to de-fuzz in HK – we even included them in our Top 10 Hair Removal Salons here.
And this year, Nude is making it even easier for you to schedule in a quick wax in between all those meetings and New Year's to-do tasks. They're kicking off 2016 with the exciting launch of their brand new website (to go live in early February!), which has tons of new features that will make booking in an appointment oh-so easy. Apart from the awesome reservation system, Nude is also offering discreet, live chat booking services. And to make your essential beauty appointments even more accessible, you can even scheduling in an appointment via Whatsapp, Facebook, calling or emailing. Simple! Now there's no excuse… check out the new website now and get ready to be plucked, pruned and pampered to perfection!

Nude Beautique
Central – 4/F, Man Cheung Building, 15-17 Wyndham Street, Central
TST – 17/F, Canton Plaza, 82-84 Canton Rd, Tsim Sha Tsui
CWB – 2/F, 18 Pak Sha Road, Causeway Bay
Booking Hotline: +852 2868 9100
Whatsapp Booking: +852 5511 5774