Nude Waxing Beautique Touches Down in TST
Hong Kong's waxing specialist debuted its new Nude Waxing Beautique TST beauty salon on Canton Road this June.
In the heart of Tsim Sha Tsui's buzzing fashion district (just opposite Harbour City), Nude Waxing Beautique TST opened its doors on in June 2017 with a slew of services, including waxing, facials and permanent laser hair removal. Keen to check it out? In celebration of the opening, guests will enjoy 20% off their first Waxing treatment or 50% off Facials at the Tsim Sha Tsui branch until 31 July,2017.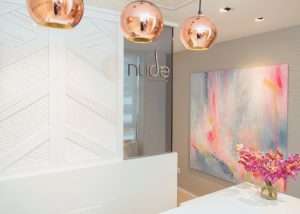 Nude Waxing Beautique TST couldn't be more convenient, located along Canton Road across from Harbour City — just a three-minute walk from the MTR and five minutes from the Star Ferry. This stylish beauty center is Nude Beautique's third branch in Hong Kong, joining locations in Causeway Bay and Central, where it debuted as the city's original waxing specialist in 2007. Nude Beautique quickly became the go-to for Brazilian waxing in Hong Kong, thanks to its discreet service and nearly painless technique.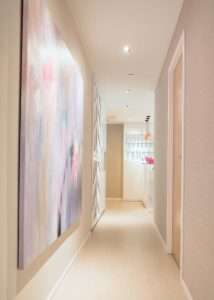 The beauty brand is best known for its waxing expertise, but has evolved into a one-stop destination for all your beauty needs, from state-of-the-art permanent hair removal treatments to ultra-effective slimming treatments, facials and eyelash tinting for both men and women. The TST branch opens with a shorlist of these superlative services, including the brand's signature waxing, laser hair removal, facials and tinting.
When it comes to design, the new Tsim Sha Tsui location is a vision of relaxed luxury, taking its cues from the brand's recently renovated LKF branch, in M88 Wellington Place. Inside the contemporary space, look for sleek charcoal-colored walls, rose-gold lighting fixtures, and pastel pink accents. Thoughtful details such as colorful artwork, fresh flowers, and lots of natural light bring to mind a chic private apartment.
Designed for discretion, Nude Waxing Beautique TST even has its own separate lift for added privacy. The comfortable and professional environment continues into the four treatment rooms, where guests will find discreet therapists and minimalist modern decor. Both men and women will appreciate the relaxing surrounds, which aim to make clients feel right at home.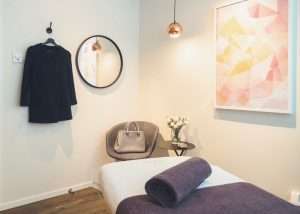 To make the experience even more convenient, Nude Beautique offers a half-dozen booking options. Guests can reserve an appointment online through Live Booking, as well as over WhatsApp, SMS, email, phone, and Facebook.