Landing Strip or All Off? Which Brazilian Wax Trend Should You Try?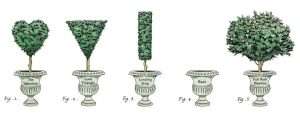 When getting a brazilian wax, you get a choice if you want a landing strip or all off. Whether you bare it all or leave a little something behind, waxing down-there is a super sexy way to express your personal style.
In just a few short years, Brazilian waxing in Hong Kong went from being taboo to a monthly staple in most grooming routines. It comes as no surprise, seeing as waxing offers a host of benefits — better hygiene, smoother skin, and heightened sexual sensations to boot.
Of course, it's not just about the practical benefits. A Brazilian wax is also one of the sexiest ways to flaunt your style and personality. But with so many choices available, many men and women are wondering the same thing: What's the most popular waxing style?
Nude Waxing Beautique has some insider info to help keep those intimate bits on fleek. At Nude Waxing, the two most popular styles last year were the Hollywood (ahem, that means All Off) and the Landing Strip, which you might know as the Brazilian. In 2015, 72 percent of Nude's female clients opted for the Hollywood, while 28 percent chose a Brazilian. And for men? The Manzilian (aka Boyzilian) All-Off Vs Landing Strip came out to about 50-50.
While equally sexy, each style has its pros and cons. Here's a quick rundown to help you decide:
The Brazilian Wax (or Landing Strip) removes everything except for a thin strip in the front — picture an airport runway, and you'll get the idea. When we say everything, this includes all your little bits underneath as well as your backside.  While it's completely up to personal preference, some women feel uncomfortable taking off all their pubic hair and prefer to leave a little something. The Brazilian is also considered to be less painful, since the Landing Strip leaves the most sensitive patch of hair untouched.
The Hollywood Wax is the most daring of them all, removing all your hair down there. With nothing left behind, you won't need to trim in between waxes or worry about wearing revealing materials. While some say the Hollywood is the most painful wax, it gets better over time. The more regularly you wax, the less discomfort you'll feel.
Whether you opt for Hollywood or a Brazilian, a little bit of pain rewards you with a whole lot of pleasure.  Since both waxes remove hair around your sensitive bits, the bare skin heightens sensations during sex, so that's one practical perk of getting a wax and this goes for both women and men.
In addition to super sensitivity, getting a Brazilian Wax or Hollywood Wax leaves you feeling impossibly clean and smooth all year round — even in Hong Kong's humid summers.
So why All-Off as oppose to Landing Strip?
Although pain isn't something you need to worry about long-term, it does mean that lots of virgin waxers gravitates towards the Landing Strip Brazilian Wax. However it's most common for women to start with a Landing Strip and then graduate to a Hollywood, often never turning back.
There are lots of other practical reasons too: maybe you're in a rush, can't be bothered to choose a design, your partner likes it All-Off or simply can't bear to hold a conversation with a stranger about how to shape your pubic hair.
Whatever the reason/s are, Hollywood All-Off Wax for women seems to be the current trend.
Not one to follow the crowd? If you're keen to try a less predictable waxing style, ask our team of waxing specialists about creating a custom design. From hearts to diamonds to "vajazzled" bits — we can make it happen. Just give us a head's up before your appointment so our technicians prepare accordingly.
And for those who have yet to pop their waxing cherry… Not to worry — you're in good hands. Read our tips and tricks for first-timers here. If you've decided on Hollywood wax or Brazilian wax, simple make a booking via our many portals:
Call:    +85228689100
Email: info@nudewaxing.com.hk
Whatapp or SMS:  +85255115774
Online booking: Click this button