8 Questions About A Manzilian Wax You're Too Shy To Ask
Got questions about a Brazilian wax for men? Here's what you've always wanted to know, but could not bring yourself to as.
Guys, we know you've got lots of questions about getting a Male Brazilian , Manzilian or Boyzilian – whichever term you fancy. After all, it takes even some of our Manzilian regulars a really long time before they will ask us the questions that make them blush. We have been doing Male Brazilians in Hong Kong since the beginning in 2007 so we've seen and heard it all.  So rest assure, here are the answers to the more commonly asked XXX-rated Manzilian questions so you'll know, even from the first time you step into Nude Beautique. You're welcome.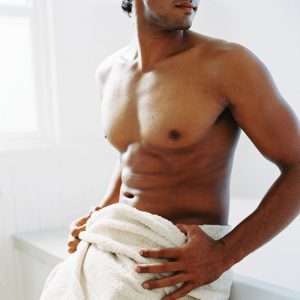 1. Do I have to be fully naked for a Manzilian?
 Yes, you have to be, or our therapists won't be able to properly apply the wax to your bits. However, if you are getting a bikini or g-string wax, where some hair around these areas do not get removed, you can choose to wear a disposable g-string.
2. Will the waxing be done by a male therapist?
No, all our therapists are female at this point in time. However, rest assured that they are trained to the most stringent standards and uphold the highest level of professionalism during any treatment that they do.
3. What happens if I get aroused during the treatment?
This is a perfectly normal biological reaction that happen to about 20% of men, so do not worry about it. Just don't act on it! The feeling will subside soon enough, especially when the therapists starts removing the wax from your Manzilian area.  
4. What happens if there is pre-cum?
Pre-cum or pre-ejaculation fluid is a rare occurrence. If it is just a few drops, our therapists are professionals and may continue the treatment if they feel comfortable.  Ejaculations are not accepted and you will be asked to pay in full and leave immediately.
5. Do you wax the penis shaft? Butt crack?
Yes, if there is hair, we will wax it, unless you tell us not to.  Most customers find the waxing of the butt crack to be the least painful. You will experience an immediate feeling of relief when pesky hairs have been removed from the crack . Plus, you'll soon find out it's a whole lot more hygienic when you go to the restroom and clean yourself up afterwards.
6. What is the most popular Male Brazilian style?
Most men (about 80%) actually request for all off.  The remainder prefer to leave hair on the top in a triangle shape, while a very few come in for just a trim.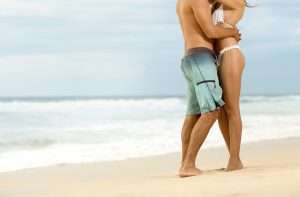 7. Is sex better after a Manzilian?
You can bet that it is – both for your partner and yourself. Without hair down there, you'll experience more intense sensations on your silky smooth skin. Once you've felt that once, we know you won't go back. And yes, you can have sex on the same day after your wax as long as your skin does not feel too sensitive.
8. Do straight guys book in for this treatment?
Yes, at least half of our male client base.  We have a wide range of men who come in for a manzilian and this number keeps growing.
As you can see, there's no taboo at all surrounding getting a Manzilian and if you have any other questions, please don't hesitate to contact us.
We offer Manzilians in all our branches (Central, Causeway Bay and Tsim Sha Tsui), so make an appointment for a male waxing treatment and feel the difference for yourself!
Booking Hotline:  2868 9100
Whatsapp :  5511 5774