Cellulite Be Gone! The Magic Of VelaShape Comes To The Rescue.
Look fit and fab with this revolutionary treatment that even Kim Kardashian approves of.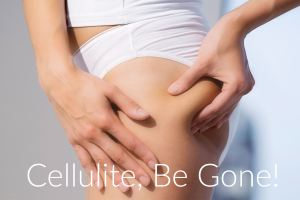 It is the start of a new year, which means it is time to start working on your resolutions for the year. Chances are, you might be feeling motivated to hit the gym for health reasons and to look and feel better. However, while regular exercise has been proven to offer many benefits ranging from weight loss to better skin and improved overall health, there is one problem area that working out can't quite solve – cellulite.
Also known as orange peel skin, this is something that a lot of us have, especially around the thighs, buttocks, belly and arms. But it doesn't matter how hard you train, it just isn't that easy to exercise cellulite away. In fact, some of the fittest people around, such as personal trainers, have to deal with these unsightly lumps in the skin too. We know because we have treated a number of them to help them achieve their most ideal body appearance.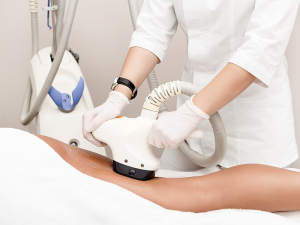 The fitness experts' not-so-secret solution, which is also endorsed by celebrity Kim Kardashian, is the VelaShape and VelaSmooth Pro treatments, the industry's only FDA-approved system for cellulite and circumference reduction. Made by Syneron systems, these groundbreaking, non-surgical devices ensure that Nude Beautique's clients have access to the safest and most effective cellulite-busting experience. Better yet, this treatment also offers shaping, contouring and firming benefits, to complement the hours you've spent training and working out for a better body.
How it works
The non-invasive device, which does not have any needles or require surgery, harnesses a combination of four different energy types simultaneously for comprehensive results. The device uses Bi-polar Radiofrequency and Infrared Light Energy to heat the fat tissue under the skin's surface to about 38°C-40°C. This helps to trigger fat metabolism, reduce the size of fat cells and even stimulate collagen production to improve the skin's texture.
At the same time, the device exerts a vacuum pressure to elevate the target tissue for precise heating and to stimulate connective tissue while mechanical massage helps to enhance circulation and lymphatic drainage.
The number of treatments you need depends on your body type and personal goals, but in general for good long term results, most clients require about 10 treatments done about twice a week.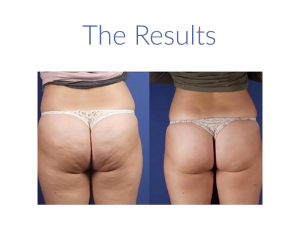 The results
Over time, there is a gradual reduction in the appearance of cellulite as well as a more contoured, toned figure. While this treatment won't help you lose weight, it will help you achieve a slimmer, contoured figure and reduce cellulite in stubborn areas when done in combination with a balanced diet, regular exercise and maintenance treatments. No surprises that many fitness experts and celebrities rely on VelaShape to keep them looking at their best all the time. This 2019, say hello to a brand new you!
To read more, click here for Slimming & Cellulite Reduction page
Need some motivation to try out VelaShape for yourself? Current Promotion of only HK$300 for a trial – make an enquiry by simply calling 2868 9100 and speak to one of our friendly staff at Nude Beautique.