Get Your Butt Ready For The Summer Holidays!
All that you need to rock your swimwear this summer is a firm, perky bottom. Here's how you can achieve the bikini booty of your dreams.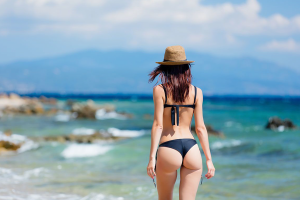 Doing tonnes of squats and lunges are a great way to keep your bottom looking pert and firm. However, even the most determined gymgoer will find that there are still fatty areas and pesky orange-peel cellulite that can't be reduced through exercise and a good diet.
This summer, Nude Beautique introduces the VelaShape butt lift, an all-in-one professional treatment that will help you to achieve the perky butt of your dream. This safe and high-tech slimming treatment, which is popular among Hollywood celebrities and personal trainers, helps to lift and firm the contours of the butt and boosts collagen growth to get rid of the appearance of cellulite.
How does VelaShape work?
VelaShape is a highly effective slimming treatment harnesses the unique benefits of four types of energy – Bi-polar Radiofrequency (RF), Infrared Light Energy, Vacuum and Mechanical Massage – to target the fat tissue of the treated area. The device heats up the fat tissue under the skin's surface to trigger fat metabolism, shrink the size of fat cells and stimulates collagen growth and skin tightening. This results in sculpted, cellulite-free contours around the booty so you will fill out your bikini bottom and Daisy Dukes denim shorts to perfection.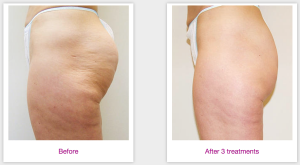 You will see results with just one session!
It may sound unbelievable but you will actually be able to notice an immediate difference to your butt with just one session! The therapist will start by treating one side of your bottom and will show you the results in a mirror right away. You will notice that the treated side looks more lifted and your skin will look smoother, tighter and more contoured.
For long term results, the exact number of treatments needed will depend on an individual's shape and expected results. Typically by the end of a 10-session package of twice-weekly sessions, clients walk out of Nude Beautique extremely happy with their new and improved peach-shaped bottom.
This slimming treatment works on other body parts too
Besides re-shaping your bottom, VelaShape can also be used on other body parts including the stomach, hips, love handles, thighs, back and arms. Those who are targeting their lower body may see even better results if they combine the butt lift with a thigh or stomach treatment.
For an all-in one treatment to shape (or re-shape) your booty while lifting and firming all the right places, you can't beat the VelaShape butt lift. PLUS, it reduces cellulite significantly too! Sign up for your first treatment and experience the excellent results yourself. To find out more about VelaShape Circumference & Cellulite Reduction Treatment click here.
To book simply call 2868 9100 or contact us.