How to Score Yourself a Free Waxing Session
Wanted: waxing volunteers for Nude Beautique's training sessions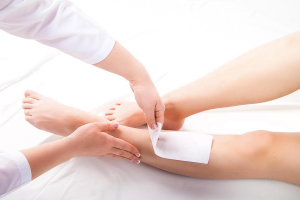 If you've always wanted to try out waxing for free, this is your chance. After all, good quality, cheap waxing is hard to come by. But now, this is your opportunity to enjoy free Brazilian waxing at one of the best salons in town.
Yes, you read that right. We are giving away free waxing sessions! At Nude Waxing, we are always on the lookout for volunteers to undergo waxing for our training purposes. We are seriously committed to ensuring our standards are consistent between all our trained therapists. This is why we have an ongoing training programme for both current staff and new trainees, where volunteers are needed. We're not known as Hong Kong's leading waxing salon for nothing!
Read on to find out how you can sign up to be a waxing model and enjoy a free Brazilian wax or two.
Who can sign up to be a volunteer?
We are looking for both male and female volunteers.
What body parts will be waxed?
It depends on the scheduled training session but it could be any part of the body from the head to toe. This includes the face, arms, underarms, legs and Brazilian area for both men and women. There's also back and chest waxing for men only.
Will the waxing hurt?
It depends on your tolerance for pain but in general, Nude Beautique uses top quality waxes that have a firm grip on hair strands so the hair removal process is less painful. As this is a training session, your trainee therapist may be less experienced compared to our professional waxing therapists. Hence you may feel a little more discomfort than you would during a regular appointment.
However, rest assured that there will always be a professional therapist present throughout the training session to ensure that all the necessary protocol is followed and that you are as comfortable as possible.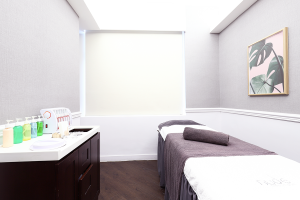 Where are the training sessions conducted?
They are conducted in the private treatment rooms at Nude Beautique. Only yourself, the trainee therapist and the professional therapist will be present. Sometimes, there may be one additional trainee observing the process. Your privacy will be respected at all times.
How long will the training session last?
As it is a training, it will last a little longer compared to a regular appointment as there will be teaching moments between the trainee and the senior therapist as well as time allocated for technique practice and a Q&A session. So keep that in mind when arranging your schedule.
Do I need to prepare for this?
There's no prep needed on your part. You can bring along something such as a book, magazine or smartphone to keep yourself occupied during the training moments that don't involve you. You may also be requested to give feedback.
How do I sign up?
We're glad you're interested! Here's how you can book your slot:
– Facebook Message us at: https://www.facebook.com/hkbeautyacademy/
– Email: hkbeautyacademy@gmail.com
– SMS or Whatsapp: 5511 5774
Mention "TRAINING" to enjoy your free waxing session!