The Magic of Skin Tightening Treatments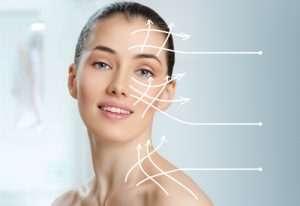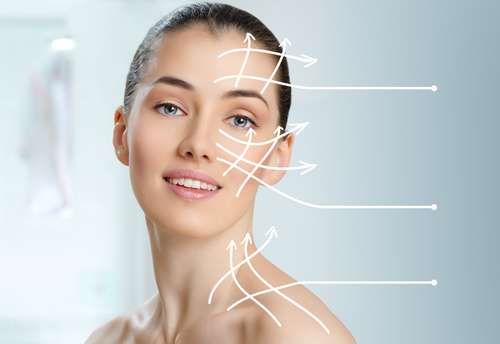 If you're looking for a non-surgical face lift that offers instant results, ask about skin tightening treatments at Nude Beautique — it will transform your life.
Forget face lifts that require needles, surgery, pain, peeling and downtime – our Skin Tightening Treatment is all you need to achieve impossibly youthful skin that will keep you looking half your age. Skin tightening has been a go-to treatment for busy celebrities for years, thanks to a non-invasive technology that means instant results, no pain, zero downtime and no scarring.
Thankfully, skin tightening procedures are no longer reserved for the stars — you can take advantage of these beauty secrets at Nude Beautique right here in Hong Kong. Generally used to target the face, jaw and neck, these treatments have been clinically proven to tighten up sagging skin, reduce fine lines, and smooth wrinkles around the jaw, nose, mouth, neck and eyes.
As always, Nude Beautique takes safety seriously and only works with the best machines on the market. Employing an FDA-approved Syneron ReFirme system, Nude ensures a safe and effective skin tightening procedure.
A high-tech laser treatment, skin tightening procedures harness light and bi-polar radiofrequency system to penetrate the skin cells and reboot collagen. Essentially, as you age, you lose dermal collagen under the skin — but skin tightening targets and re-builds those lost cells. The treatments offer instantly visible results, such as increased collagen, firmer and tighter skin, improved elasticity, rejuvenated skin cells, and reduced wrinkles and fine lines.
Nude Beautique promises instant results and stands behind that guarantee. The therapist will perform the treatment on half of your face first, and give you a chance to compare side-by-side results, before finishing the treatment. For lasting results it is recommended that a series of about four treatments is needed* to see the dramatic improvements last for years, after which you just need maintenance visits every 6-12 months.
Better yet, you don't need to take time off work or skip social obligations to look and feel your best. Each treatment takes about 60 minutes (for full face & neck), so you can sneak it in over lunch time without skipping a beat. Unlike invasive face lifts which rely on needles and surgery, the treatment is not painful at all, but simply feels like a warm flash of light across your face and neck.
While the treatment is most transformative for those with aging or sagging skin, skin tightening procedures are also beneficial for those who are hoping to prevent collagen loss. It's recommended for men and women alike to get a head start in their 20s, slow the signs of aging and retain a youthful, glowing appearance through the years.
Many young women in Hong Kong also turn to skin tightening as a way to re-contour their face shapes. No matter your skin type or color, you can achieve a slimmer, more symmetrical and V-shaped face with ReFirm skin tightening technology.
*Results may differ depending on initial skin conditions and expected results.
For more information about Skin Tightening, please click here.