New Nude Waxing Branch Opens in Causeway Bay
Our new Nude Waxing branch opens in Causeway Bay, and is conveniently located just a couple of minutes walk from the MTR station.
By Butterboom Writers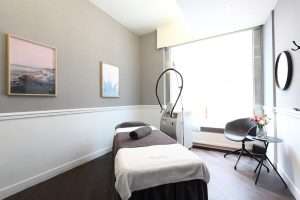 This is Nude's third branch to open since it arrived here in 2005 and was the first salon to specialise in Brazilian waxing. It offers a range of professional services including waxing, laser hair removal, facials, & eyelash tinting. Like its other branches, the Causeway Bay salon is designed for comfort and relaxation. It will be introducing new treatments like the GentleLase Permanent Hair Removal that uses laser beams of a specific wavelength to remove hair from the root up without damaging the surrounding skin. The new Nude Waxing branch also has Elemis's latest facial technology Biotec which is a super-charged facial that target specific skin needs.
For bookings:
Call 2868 9100 or email cwb@nudewaxing.com.hk
Where?
2/F, 18-20 Pak Sha Road, Causeway Bay, Hong Kong
Visit the new Nude Waxing branch now @ Causeway Bay HK
Booking Hotline: +852 2868 9100
Whatsapp Booking: +852 5511 5774
Online Booking: Click here
(Source: http://butterboom.com/beauty/nude-beautique-causeway-bay/)